Wiley Edge gives you the edge in your career. Paid training. Ongoing support. Job opportunities with leading global employers. Our graduate program has helped over 3,000 graduates get a foot in the door in technology, banking and business.
Our purpose is to carve career pathways for the next generation of tech talent.
Founded in 2010, Wiley Edge is an emerging talent partner, delivering trained technology talent to organizations across the globe. Wiley Edge source, train and hire diverse outstanding people with the skills that are most in demand and embed them seamlessly into some of the world's largest banks, tech giants, and government agencies.
Backed by the resources of our parent company Wiley - with a heritage of over 200 years and a world leader in digital education – we have the resources, infrastructure and know-how to build long-lasting partnerships with our clients wherever their needs may be.
The Alumni Graduate Program
Are you stuck between university and a career?
Our Alumni program give you everything you need to launch a career within a global organization.
How the Alumni Program works:
You'll get trained by the Wiley Edge Academy and learn the technical and soft skills needed to succeed at an organization
We'll then hire you as an Wiley Edge employee and you'll go on a 24 month paid placement with one of our clients
90% of graduates then become permanent employees with the client post-placement
Training Delivered by Real-World Tech Experts
Ready to move beyond academic theory? Our trainers have decades of experience working in technology at some of the world's largest businesses. Training modules are engineered to reflect real-world projects so you're ready to hit the ground running once you're on site.
While you're on your placement, we'll continue to assist you by helping you identify any skills gaps and provide you with the relevant training as well as access to a LinkedIn Learning licence.
Careers at Prestigious Organizations
From global investment banks to leaders in aviation technology, we provide access to careers at some of the world's largest businesses. 
Wiley Edge Alumni start their careers by working on global technology projects. Often collaborating with colleagues across multiple time zones, the systems they help build and maintain play a vital role in the success of the organization.
It's hard work, fast-paced and the best environment to start your long-term successful career.
Vibrant Community of Graduates
What's even better than going up in the world? Going there with like-minded people. Starting out in the working world or a career shift can feel daunting at first, but when you join Wiley Edge, you become part of our friendly, supportive community.
When there's no social distancing policies in place, we run a schedule of socials and events throughout the year to connect you to other Alumni who share your interests, ambition and experiences - as well as the teams here at Wiley Edge.
From socials and parties to insight events and networking opportunities, there's plenty on offer to help you achieve a healthy work-life balance.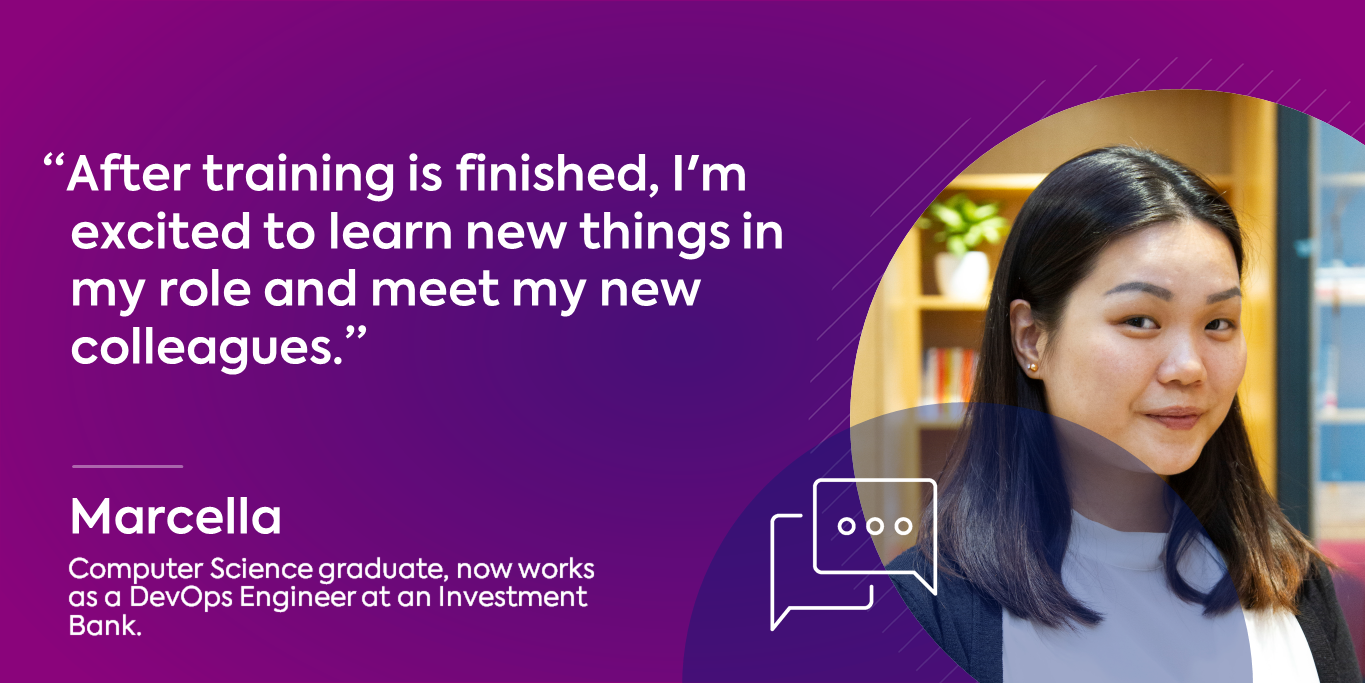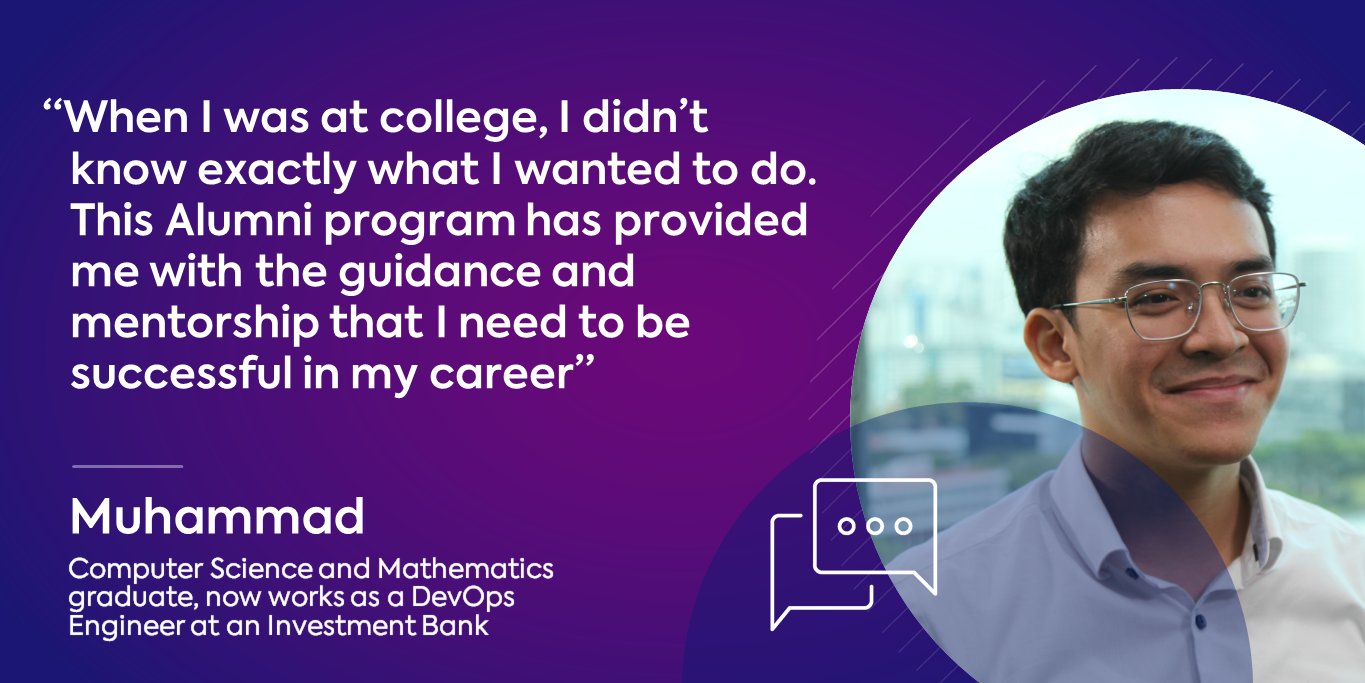 Meet Alfred, a Production Support Engineer
Alfred graduated with a Bachelor of Electronic Engineering from The Hong Kong University of Science and Technology in 2017. A year later he joined Wiley Edge as a Production Support Engineer at a leading investment bank. He successfully completed his placement and was taken on by the client as a permanent employee. We caught up with Alfred to find out more about his Wiley Edge experience and what he's up to now.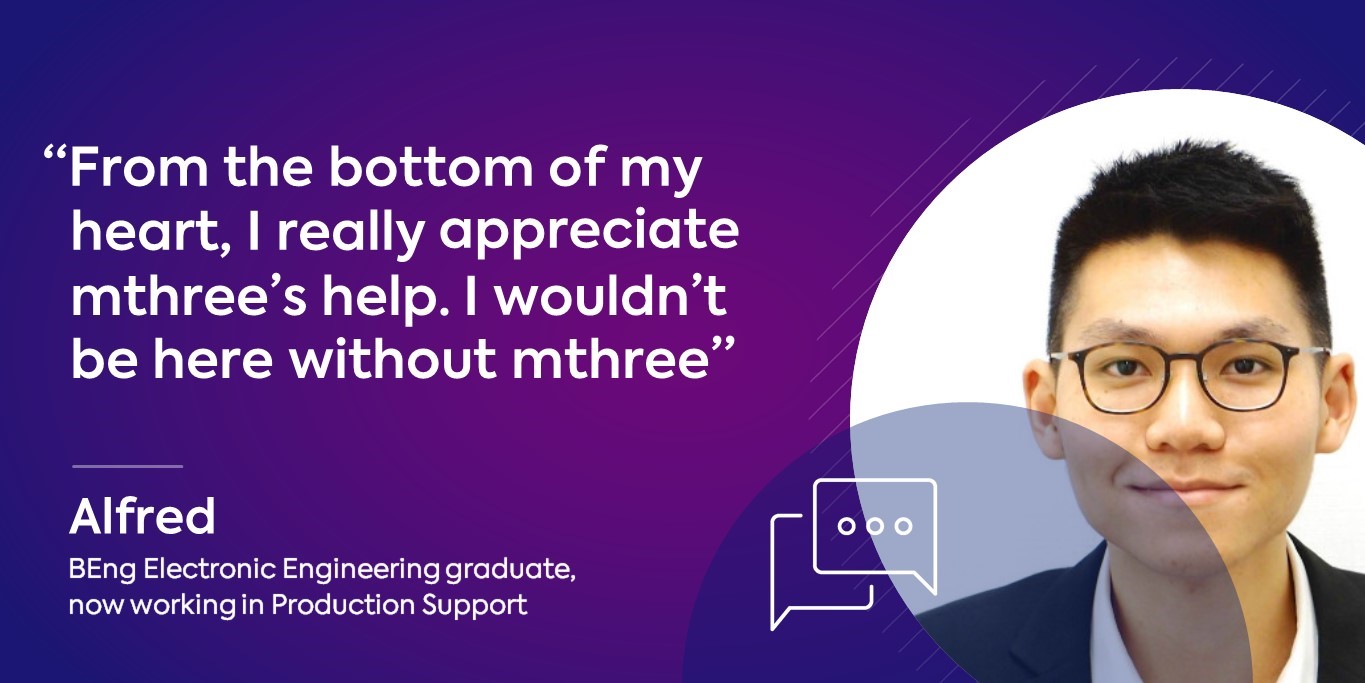 FLEXIBLE START DATES
We don't have a fixed intake once a year with an application deadline miles in advance. Instead, we bring on small classes of graduates regularly throughout the year - with a turnaround time of weeks, not months.
JUST ENOUGH HANDHOLDING
You're more than just a CV. We carefully consider your personality and your interests when you apply, and you'll be supported by our team of experts throughout your training and your placement.
A COMMUNITY OF FELLOW GRADS
You don't have to go it alone. You'll learn the ropes with others in the same boat - in small classes that are welcomed by the Wiley Edge world from day one. We also run events throughout the year to bring everyone together.
GOAL-ORIENTED TRAINING
Ready to move beyond academic theory? You'll get 4-8 weeks of unique remote training to set you up for success in your role. It's crafted and delivered by our specialists, who know your field inside-out. – We need
A PAY RISE EVERY 6 MONTHS
You'll get a guaranteed schedule of salary reviews to reflect how well you're doing. We're here behind the scenes to help you move towards your performance goals.
ONGOING TRAINING OPPORTUNITIES
While you're in your placement, we'll continue to assist you in identifying any skills gaps. We give you a personalised development plan and LinkedIn Learning licence to help you get there.
FLEXIBLE BENEFITS
Be rewarded with our flexible, wellbeing-focused benefits package. Medical care, dental care, a pension, gym membership and more.
THE SUPPORT YOU NEED TO GET AHEAD
Our HR and engagement teams here at Wiley Edge are here to ensure you realize your potential via continued in-classroom training and performance reviews.