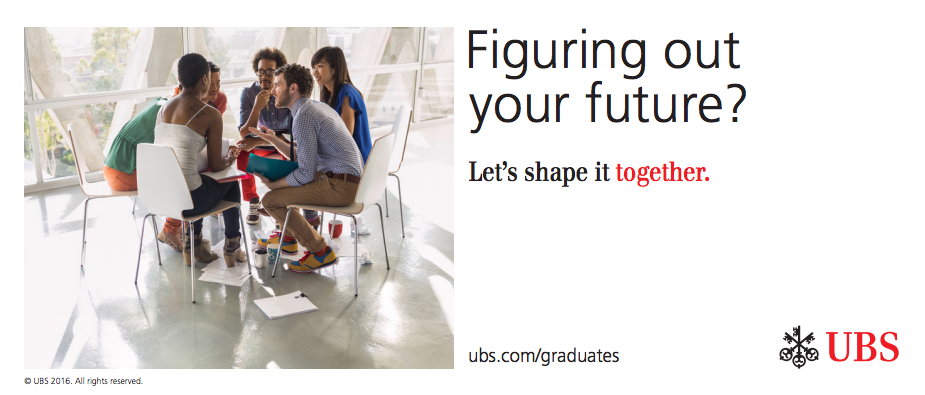 UBS Opportunities
UBS is currently not accepting applications
UBS currently has 0 opportunities.
Select the following options:
Interested in Wealth Management, Investment Banking or Asset Management? Or how about IT, Operations, Marketing or HR? With us, a world awaits. We offer talented individuals like you a truly global field of choices. Where will your UBS career take you?