Operating in Hong Kong since 2006, Hays is the market leading recruitment agency in Hong Kong with its main office located on the 66th floor of ICC. The team recruit in specialisms including Accountancy & Finance, Banking & Financial Services, Construction & Property, Human Resources, Insurance, Legal, Life Sciences, Office Professionals, Procurement & Supply Chain, Marketing and Digital, Sales and Technology.
Our recruitment consultants are encouraged to take a front seat in their career in our high-performance culture with uncapped earning potential. A career with Hays is like no other. You are driven to be at your best and deliver the best recruitment solutions to power the world of work. With 10,000 staff operating from 257 offices in 33 countries across 20 specialisms, we placed 66,000 people into permanent jobs and 235,000 people in to temporary roles as of 31 December 2020.
If you are motivated and seeking a fast track career path, please email us at [email protected] (subject to state "GradConnection_<your name>").
Arts and Humanities
and 4 others
Hires applicants with degrees in
At Hays, we are the market leading recruiting experts. We strongly believe our people are key to our success. The work environment at Hays is best described as fast-paced, fun and commercial where we put our people at the heart of everything we do.
Arts and Humanities
and 4 others
Hires applicants with degrees in
Calling to all graduates, looking to start their career now. Join us now at Hays Hong Kong if you are ambitious and eager for a fast-track career development.
Past Hays Graduate Hiring Statistics
If you're interested in working at Hays, understanding when they have opened up applications for their graduate programs, graduate jobs and internships is helpful knowledge to have so you know when you might need to apply. Use the below information to see when Hays hires graduates, but more importantly what graduate degree's and other student attributes they target for their jobs.
---
Work rights
Hong Kong Citizen (100%),

Hong Kong Permanent Resident (100%),
At Hays, we believe that the right job can transform a person's life. And the right person can transform a business. This is the 'magic' of recruiting, and it's why we do what we do.
Unparalleled recruiters
As the world's leading recruiting experts in qualified, professional and skilled work, we Power the World of Work by truly understanding our clients and candidates, locally and globally, and by providing deep expertise across a wide spectrum of industries and sectors. The trusted consultancy service we offer our customers, both clients and candidates, helps them to achieve lasting impact and it's what makes us unparalleled recruiters.
We have helped hundreds of thousands of people across 33 countries to find temporary and permanent positions. At Hays, we share a commitment to helping people, companies and industries to flourish over the long-term.
That's why we want the very best people to join our business - experts (or aspiring experts) - who are driven to help individuals, companies and industries to flourish.
A high performance culture
Our internal company culture is fast-paced and dynamic. At Hays, we grow our own, and describe our culture as a meritocracy, a high-performance culture that promotes and rewards individuals based on the merit of their performance. As the leading recruiting experts, we have high expectations of our people and invest heavily in their learning and development.
Hays appreciates the importance of workforce diversity and inclusion. We are an equal opportunities employer and have policies, procedures and relationships in place to promote our understanding of all forms of diversity.
Awards & accolades: 
One of the "2020 Best Workplaces in Asia" by Great Place to Work®
"Grand Winner 2021 – Recruitment Agency" by 2021 Asia Recruitment Awards
"Best Banking/Financial Services Recruitment Agency" by 2021 Asia Recruitment Awards
"Best IT/Technology Recruitment Agency" by 2021 Asia Recruitment Awards
"Best Professional Services Recruitment Agency" by 2021 Asia Recruitment Awards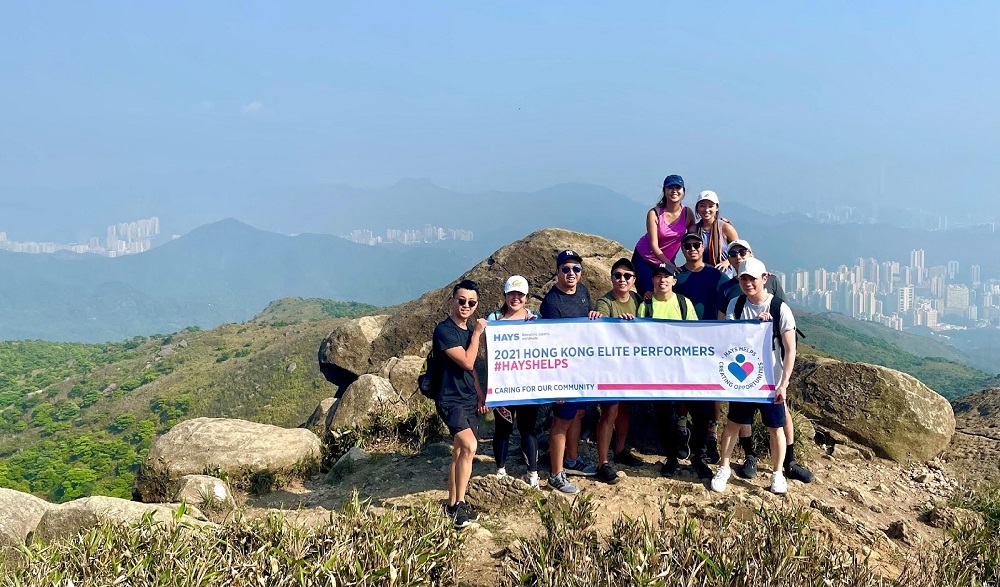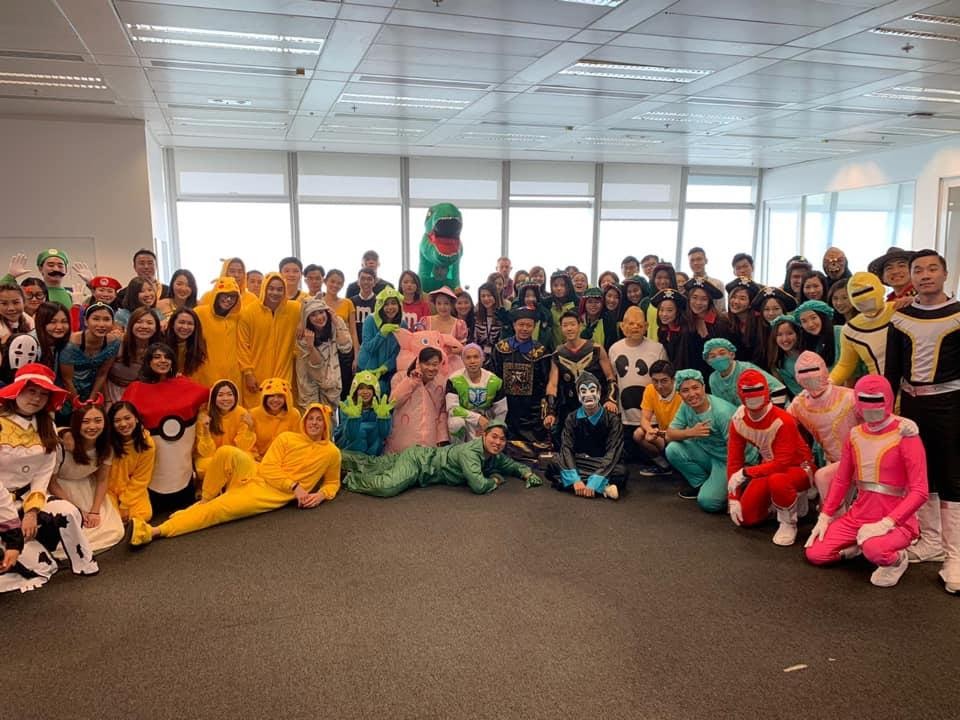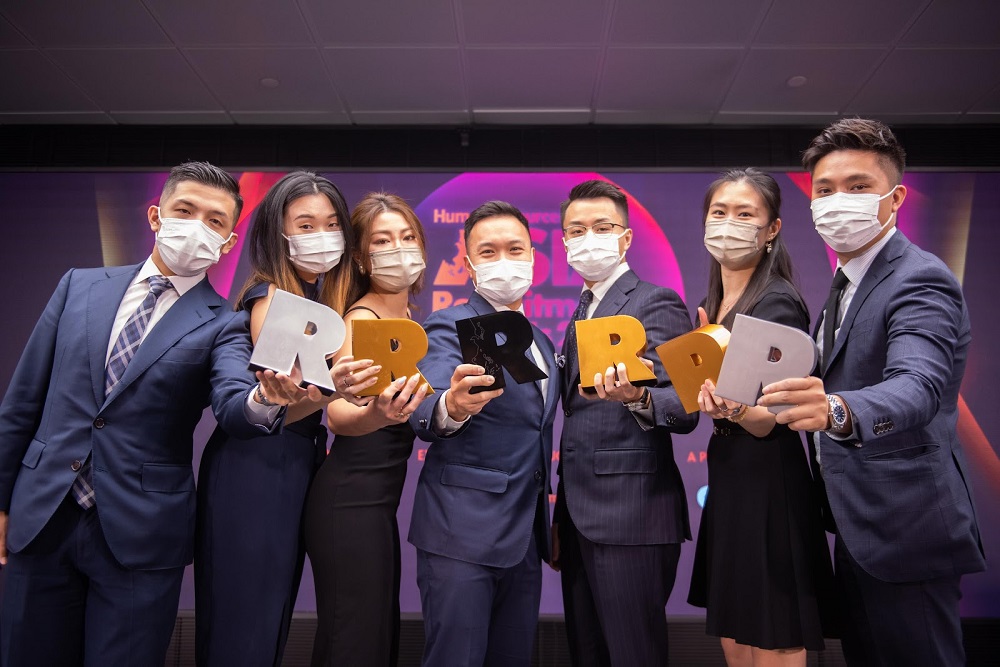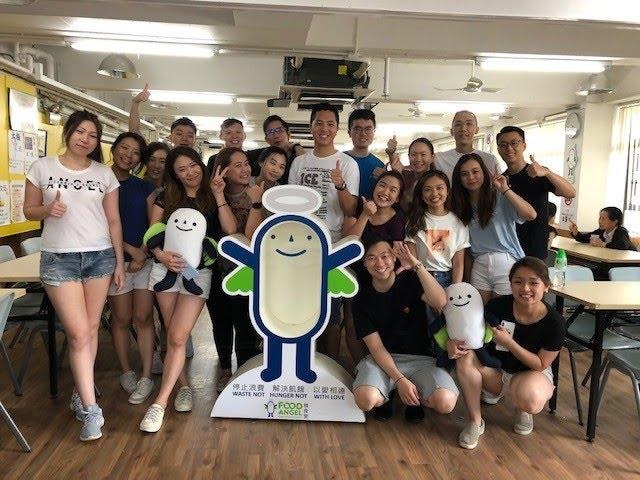 Become an expert in recruitment
Hays
---
Why you should consider a career with Hays Asia
A career with Hays
We recruit the attitude and develop the skills
Recruitment Consulting is a career that is all about matching people to organisations. Your role is to develop and manage your own portfolio of clients and source the most suitable candidates. You will have the opportunity to consult and advise the decision makers of many of the world's leading organisations and make the most of your broad range of skills and talents.
As market leaders, we know that it's the depth and breadth of our expertise and industry insight that sets us apart from the competition. That's why we invest heavily in your learning and development. The training at Hays is widely recognised as the industry's best. We want you to be extremely successful, so we support your development with formal classroom training and on-the-job coaching from experienced colleagues who are passionate about their work.
At Hays, we believe the right job can transform a person's life and the right person can transform a business. Looking after the careers of professionals and directly influencing lives is something most people never have the chance to do. At Hays, you'll do it every day.
We don't expect you to be an expert right away. We significantly invest in your development through our training programmes, which are recognised as the industry's best.
We employ a wide range of people, but they all have one thing in common; the energy and passion to power the world of work.
If you are passionate about people, want to build and share your expertise, are determined to be the best, thrive under pressure and respond proactively and positively to targets, a career at Hays could be for you.
Being a market-leader, we have high expectations of you to fulfil your own potential just as you should have high expectations of us to support you. Only by continuing to learn and grow will we stay on top of our game, deliver unparalleled expertise and truly power the world of work.
Our People – see what they have to say
Hays
---
Hear from our people: Turby Ho (Hays Hong Kong SAR)
Hear from our people: Wisely Wong (Hays Hong Kong SAR)
Hear from our people: Samson Ho (Hays Hong Kong SAR)
Our Internship Program
Hays
---
Following the exceptional performance, ongoing growth and market dominance of Hays, we are looking for a talented and driven university student to partake in our established Internship Program. Throughout your internship at Hays you will learn about what a true recruiting expert does and prepare yourself for a career in recruitment with one of the most successful recruitment companies in the world. You will work closely with one of our expert consultants, supporting them in real practical work and adding value to the business.
To qualify for this opportunity, you will need to demonstrate a passion for recruiting and sales. You will have already accomplished excellent academic records, but also have demonstrated leadership and pro-activeness in extracurricular activities. You will be someone who is ambitious in your career goals and want to exceed expectations to develop your own knowledge and skills. We are interested in fresh graduates or students in their final year of studies.
The internship will provide you with an in-depth understanding of what a career in recruitment looks like, and an opportunity for you to demonstrate your potential to become a recruiting expert with Hays. You will learn and contribute to real-life recruitment cases; provide support in the areas of candidate attraction and sourcing, as well as partake in informal and formal intern training.
Our Interns – what they have to say
Hays
---
My internship here at Hays has been nothing short of amazing. Far from the typical menial and routine administrative tasks in other internships, simply no days are the same here at Hays. During my 2 months of internship, I had full exposure of what recruitment truly is. This is by far, without a doubt, the most rewarding internship experience I have had thus far!
I really appreciate that I was treated as a full-time employee, in which I was given the same respect, training and support as any other full-timers. The dynamic and fast-paced environment helps push you out of your comfort zone. You have full autonomy and ownership of your work, where you have the chance to maximise your full potential. Truth be told, work here is hectic and challenging. Nonetheless, it is reflected in the soft skills learnt and self-development you will achieve, which is unrivalled in any other typical internships. Also, the energetic and passionate people here, alongside the work-hard play-hard culture, has made my internship here most enjoyable and rewarding.
If you are looking for a challenging and fast-paced working environment where you can make a difference, Hays is the place to be!
-            Angus Kwok, Intern from June – Sept 2017
---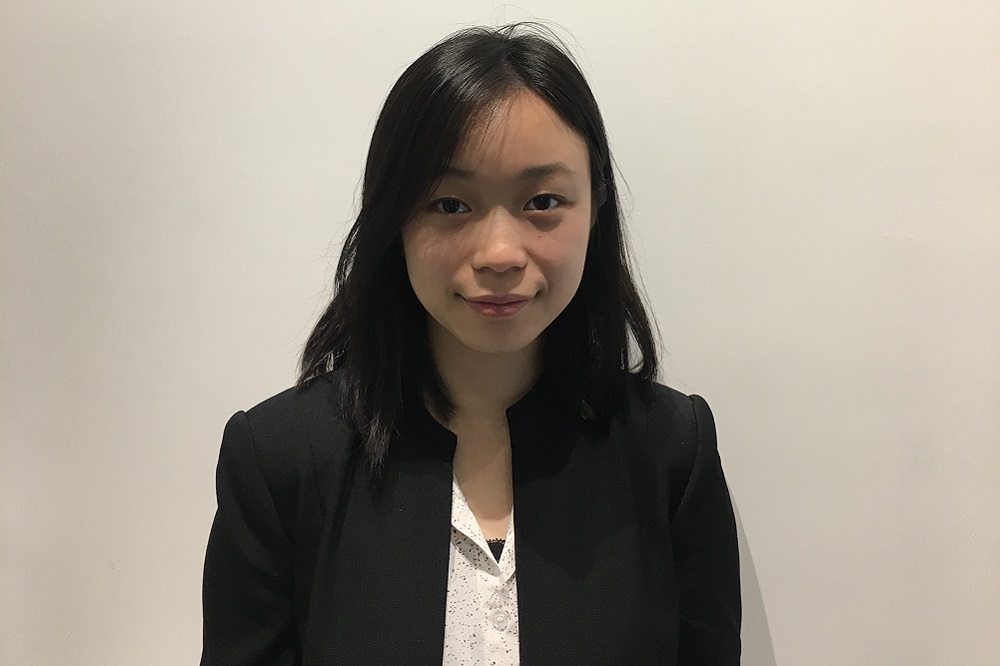 My internship at Hays is by far the most fulfilling work experience I've had. I was given the trust and autonomy to work as a full-time employee alongside experienced consultants who empowered me to take on challenges. Their contagious enthusiasm makes it the ideal working environment – vibrant, motivating and fun.
-           Grace Leung, Intern from June – Sept 2017
Our People and Expertise
Hays
---
Work with the industry's best
At Hays our greatest asset is our people. You will have the opportunity to work with and learn from some of the most experienced people in the industry. As a business, our success is based on our people - we make them experts so they can make it all happen.
Our expertise - Be the best in your field
Hays is the largest and most successful specialist recruitment consultancy and that gives us a clear advantage over our competitors. Our people constantly strive to develop their skills and knowledge. Our consultants are genuine experts in recruiting, for whom recruiting is a passion and a professional skill to be honed over time.
We understand that it is essential to truly understand our clients' businesses to deliver the best results and we actively support our consultants to deepen their knowledge in the industry sectors or professions they recruit in.
It's our expertise that makes us unique.
What we are looking for?
Hays
---
Our company values determine the attitude, skills and qualities we look for in our people:
Passionate About People:
We are in business because we believe in people. We know the right person in the right role can change lives and transform organisations for the better – making that connection means everything to us. With diligence, empathy and pride, we help organisations secure the talent they need to succeed, and help individuals make the most of every stage of their career.
Ambitious:
The best way we can demonstrate commitment to our clients and candidates is through our ambition for them. Their success is our success, so we don't hold back. We make brave moves, aim high, and work hard every day to deliver the positive impact that achieving success brings to people's lives.
Expert:
People come to us because we're the experts, with over 50 years of experience in recruitment and talent management. We combine this insight with deep specialist knowledge that enables us to place talent across a wide spectrum of industries and sectors all over the world. This professional know-how is indispensable – you simply cannot find, engage and place the right people in the right roles without it.
Insightful:
Beyond understanding people's skills and experience, there's a real art to matching them with the right opportunity. This involves taking an inquisitive approach to understand their aspirations and motivations, building the insight required to ensure the ideal fit for any role. And when it comes to understanding the talent needs of organisations, that also takes vision, curiosity and instinct to help our clients achieve their full potential.
Innovative:
We are always seeking new and better ways to make the perfect match between client and candidate. This means being bold, agile and open to ideas – whether it be embracing new technologies, developing our people, or innovating the way we work. Our goal is simple: to stay one step ahead in creating the recruiting experience of  tomorrow.
And the foundation of our values is to always:
Do The Right Thing:
Underpinning everything we do is our belief that we must always do the right thing. Doing the right thing enhances and protects our reputation, building trust with all our candidates, clients and other stakeholders. This unites us and makes us stronger.