Williams Lea Graduate Programs and Jobs
Williams Lea is the leading global provider of skilled business-critical support services to financial, legal and professional services firms.
Williams Lea currently has 0 opportunities.
Select the following options:
About Williams Lea
Williams Lea
---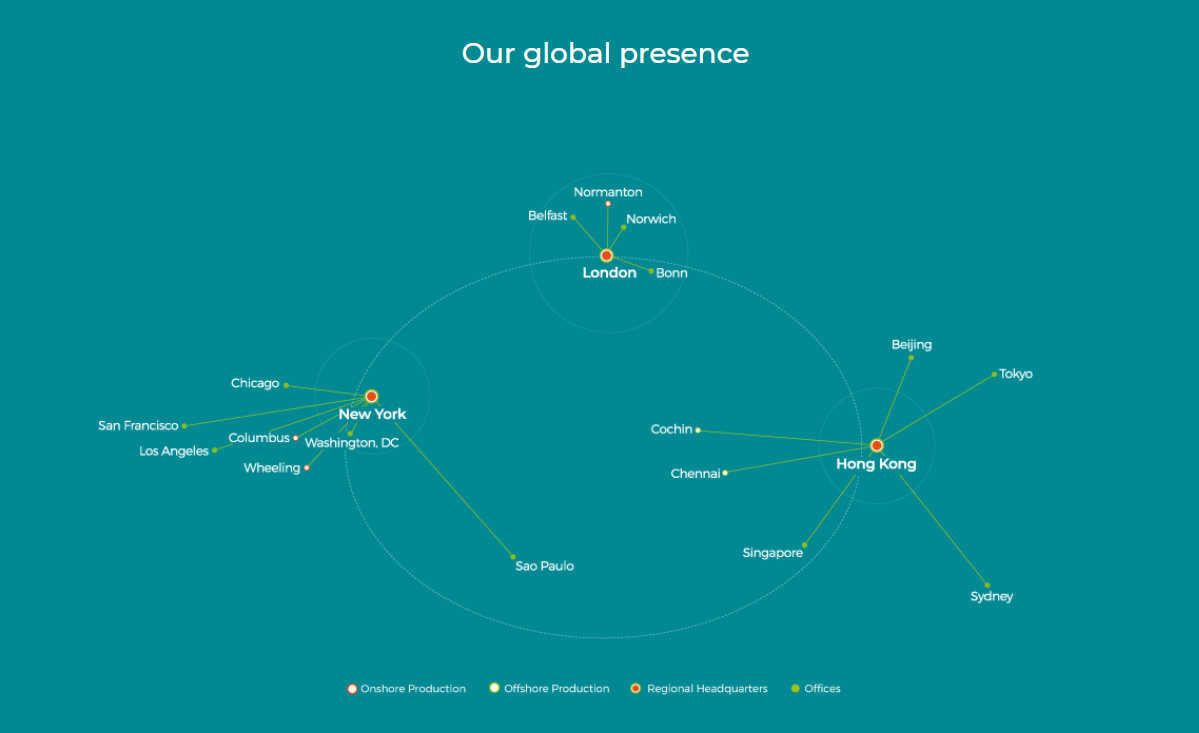 Williams Lea is the leading global provider of skilled business-critical support services to financial, legal and professional services firms.
From our humble beginnings as a print shop in London, to our position today as a global outsourcing leader, our business is built on a strong heritage, great relationships and a talented team.
We are experts in delivering efficient business processes in complex and highly regulated environments. We connect people, processes and technology to manage documents and streamline key back office functions. Empowered by a global workforce, our strength is unparalleled and helps improve efficiency, increase effectiveness and reduce risk for our clients.
From New York to London to Hong Kong, we support your business around the world. Our teams work onsite, onshore or offshore to provide you with customized and connected high-touch services that meet every budget.
Service excellence without sacrificing efficiencies

We're committed to providing exceptional customer service. At the same time, we're process and efficiency experts. Clients can benefit from our ability to excel at both.

Consultative and customer solutions

We don't think one size should ever fit all. We take a consultative approach to understand clients' unique environment and deliver an operational model that best meets your service delivery needs.

Onsite, onshore, offshore options deliver connected services

Our onsite, onshore and offshore delivery capabilities provide connected support to meet clients' needs anywhere in the world.

Clear commercial models backed by detailed reporting

Our transparent commercial models meet a range of needs and budgets. Best of all, racking and reporting always provides a view into how our budgets are spent.
The highly competitive and regulated legal, financial and professional services sectors require market-specific expertise to build tailored solutions that have maximum impact.
We use our in-depth sector knowledge to deliver business critical support services that help clients to focus their business.

Legal

Competition, growing client demands, new regulations, globalization, real estate costs, cybersecurity and new ways of working, Firms are feeling the profit squeeze from every direction. We can help.

Financial Services

Increasing regulation and competition, risk and cyber-security concerns add time and complexity to creating connected, compliant pitches and client communications. Williams Lea has the answer.

Professional Services

Fast-paced, complex and highly confidential pitches and client communications are core to effective service delivery for professional services teams. We make it easier.
Presentations and Creative Services
As the world becomes more digital and meetings virtual, presenting persuasive pitches through compelling presentations and creative graphics that elevate your firm's business profile is more critical than ever.
Our team of process-driven presentation and creative specialists are available around the world to offer 24/7 execution of next-gen digital presentation services, pitchbooks, and creative literature.
Services include:
Full-scale presentation and pitchbook creation using Microsoft PowerPoint, Apple Keynote, Prezi, and other software
Sourcing and editing of graphics, logos, and photos
Creative layout, storyboarding, logo redrawing, and other graphic design capabilities
Motion graphics and video and Digital production
Compliant and consistent brand templates
Artwork mastering 
Sales aid and brochure creation in digital and print
Interactive charts
App, website and intranet design, including re-skinning
Business Information Services and Analytics
Our Business Information Services (BIS) set the standard for precise data gathering and research, helping analysts keep pace with the growing demand for data access and information. We handle queries from routine gather-and-collate tasks to more complex analysis based requests. BIS supports research activities that are vital to pitchbook creation, due diligence, winning new business and providing consultation to clients.
Mailroom, Reprographics & Equipment Fleet Management
Locally, regionally or globally, our holistic management of all print and document workflows drives efficiencies across your entire operation. We leverage the right blend of people and processes to improve quality and bring scale and flexibility to support your office operations. Our workflow and collaboration technologies connect offices and end-users for maximum speed and process efficiency.
Mailroom

We provide connected mailroom and distribution services to some of the world's largest companies. Our experienced mail and logistics managers sit at client sites around the world to ensure effective mail delivery. From digitized mail to package and pouch management, we leverage technology to ensure that our mailroom solutions adhere to chain of custody processes. Our experience working in regulated environments, helps us ensure processes adhere to relevant compliance requirements.

Reprographics

Our reprographics specialists ensure mission-critical information is produced in the most accurate, timely and cost-effective way. Our staff provides onsite services including document scanning, compilation and finishing. Most importantly, our collaborative technologies instantaneously connect users to production centers, so copying and finishing is done at a moment's notice.

Equipment Fleet Management

We do more than manage mail and copy centers. We procure equipment, make independent recommendations on software and hardware, and provide advice and consultation on document production.

We're equipment agnostic and have relationships with all the major equipment vendors. We strive to optimize the spend on MFD fleets.

Our teams already onsite at your regional offices can relieve your administrators and IT staff of the burden of managing everyday tasks such as paper stocking and troubleshooting equipment errors and malfunctions.
Back Office and Functional Support Services
We support back office functional activities that don't require domain expertise such as facilities management and sourcing. Our expertise in process efficiencies and our model for back office outsourcing brings reduced costs, improved processes and greater service levels.
We offer your business greater leverage through our depth of strategic sourcing experience. As a global leader in outsourced procurement solutions, we can give you access to automated purchasing, pricing analysis, contract administration and vendor research and management support. All of which will be at lower cost and higher service levels than if you were managing procurement yourself.
We are leaders in what we do because of our talented people — people who care deeply about creating something special with us — and we are always looking for high-performing talent to join our evolving and dynamic business.
Working with us will place you at the helm of a changing business services landscape. Along the journey, we support your personal and professional development and offer opportunities to work alongside people who will encourage, challenge and support you.
We are looking for driven individuals who thrive on challenging themselves, are confident enough to challenge us when they see an opportunity to do things better and relish the chance to make their mark. With our clients at the center of what we do, you should take pride in delivering the very best service.
Operating in over 195 cities across 40 countries, there is a world of opportunity awaiting.
You can find the full list of vacancies in our official website at www.williamslea.com