China Telecom Global Graduate Jobs
China Telecom Global Limited is a multinational company which connects the world. CTG values great people. We believe great people make great company. All CTGers are granted with countless career opportunities and professional training, in which their personal skill sets are enhanced. We provide a harmonious and inclusive work environment to our talents. Join us and explore the passion and innovation in CTG.
China Telecom Global currently has 0 opportunities.
Select the following options:
Past China Telecom Global Graduate Hiring Statistics
If you're interested in working at China Telecom Global, understanding when they have opened up applications for their graduate programs, graduate jobs and internships is helpful knowledge to have so you know when you might need to apply. Use the below information to see when China Telecom Global hires graduates, but more importantly what graduate degree's and other student attributes they target for their jobs.
---
Disciplines
Accounting (100%),

Actuary (100%),

Administration (100%),

Agriculture (100%),

Architecture (100%),
Work rights
Hong Kong Citizen (84%),

Hong Kong Permanent Resident (84%),
About Us
China Telecom Global
---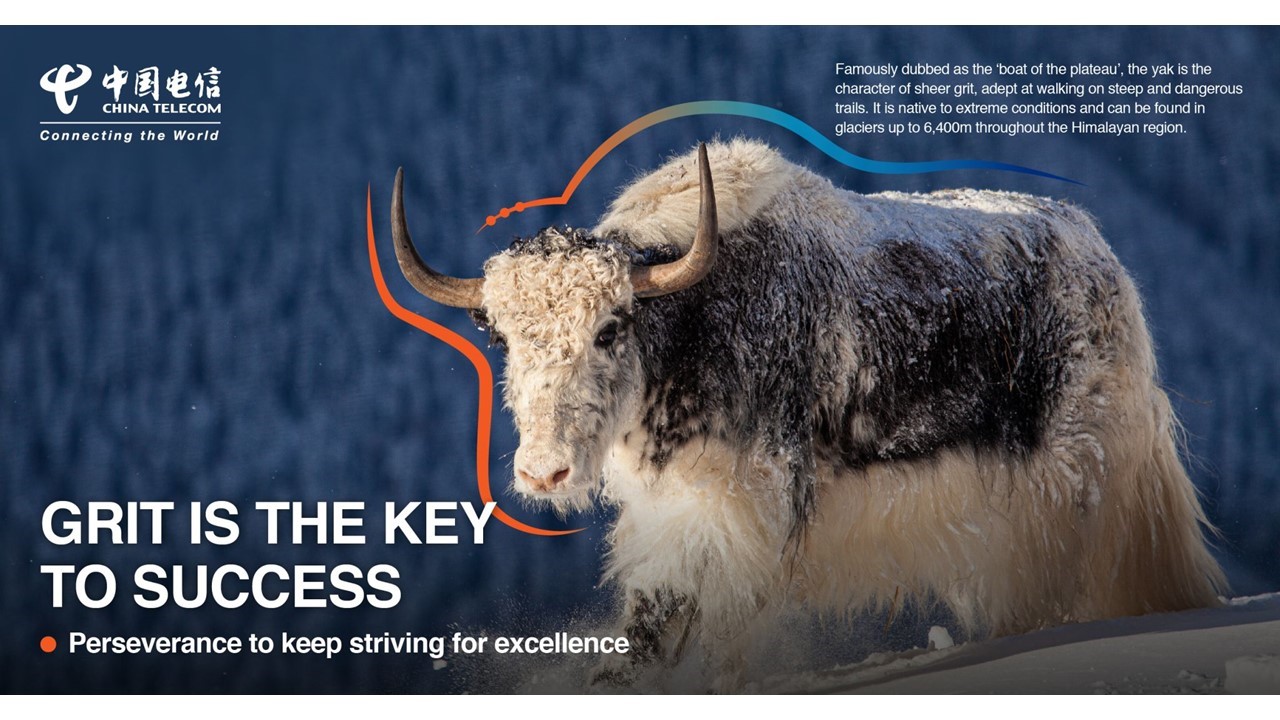 China Telecom Global Limited ("CTG") is a wholly-owned subsidiary of China Telecom Corporation Limited ("China Telecom"), ranked 141st in the Fortune Global 500 in 2019. Established in 2012, headquartered in Hong Kong, CTG connects the Asia Pacific region and the world by leveraging on its abundant resources in mainland China. China Telecom has branches and affiliates in 42 countries and regions, 200 overseas PoPs, and more than 55.4T capacities in international connectivity bandwidth and intercontinental capacity. By tapping into its network resources of 41 submarine cables (China Telecom was involved in the construction of more than 10 of those cables) and leveraging direct connection to more than 10 neighbouring countries and regions via terrestrial cables, CTG   has forged its global layout of service network and network capacity. Targeting carriers, multinational corporations and overseas Chinese clients, CTG provides customised and cost-effective integrated communications solutions and diversified telecom services to cater to their global business needs. Its services include internet direct access, internet transit, data services, broadband, unified communications, internet data centre, cloud computing, ICT services, fixed and mobile voice and value added services, professional services, industry solutions, telecom operation consultancy and service outsourcing.
Company Website: https://www.chinatelecomglobal.com/
LinkedIn: https://www.linkedin.com/company/china-telecom-global/
Facebook: https://www.facebook.com/chinatelecomglobal/
Office Address: 28/F, Everbright Centre, 108 Gloucester Road, Wan Chai, Hong Kong

Program Introduction
China Telecom Global
---
Fringe Benefits
China Telecom Global
---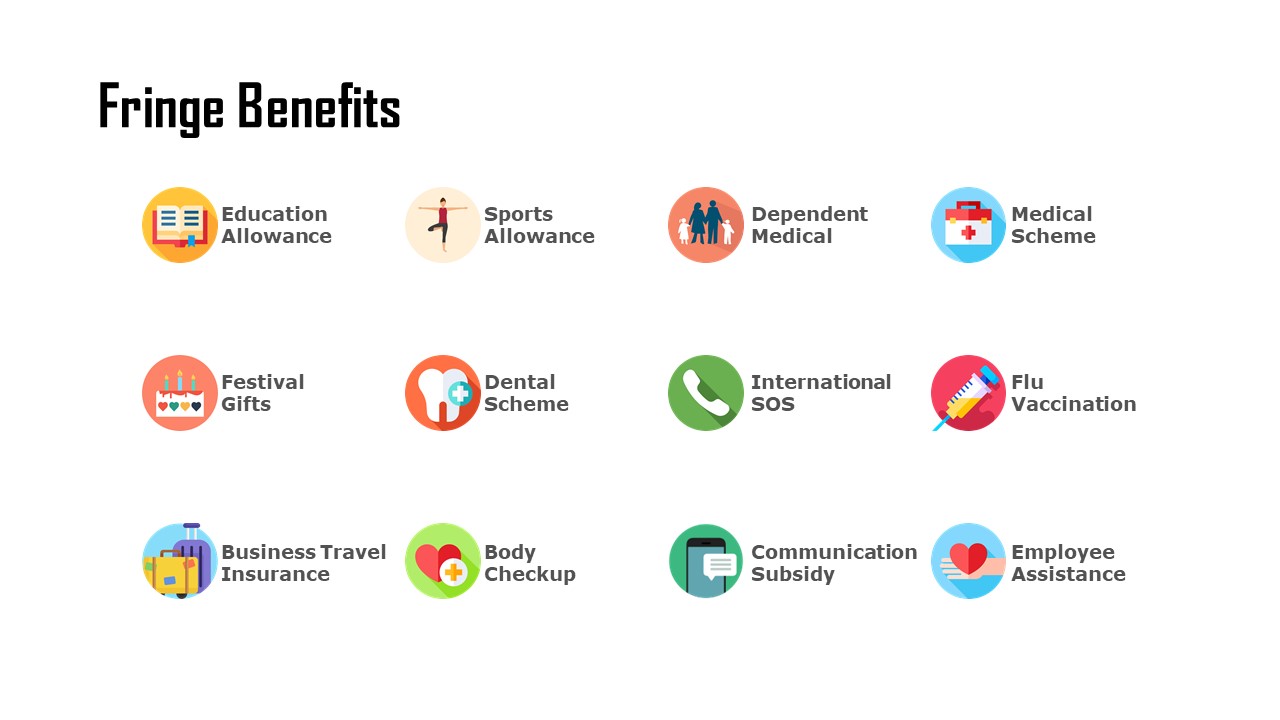 Staff Club
China Telecom Global
---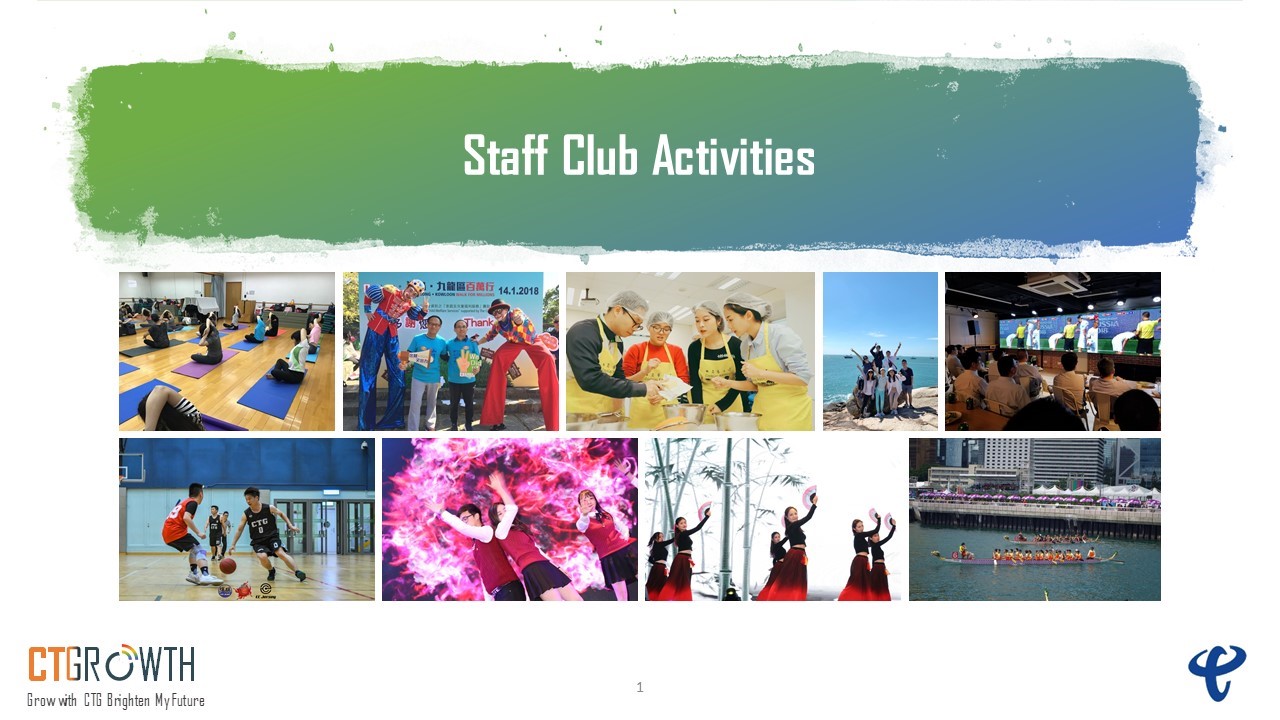 Bakery Workshop
Charity Walk
Corporate Basketball League
Dancing Club
Dragon Boat Racing
Hiking Club
Latte Art Workshop
Movie Night
Painting Private Class
Tennis Private Class
World Cup Night
Yoga Private Class
More to go!