Accenture is a leading global professional services company, providing a broad range of services in strategy & consulting, interactive, technology and operations, with digital capabilities across all of these services.
Accenture is a global professional services company with leading capabilities in digital, cloud and security. Combining unmatched experience and specialized skills across more than 40 industries, we offer Strategy & Consulting, Interactive, Technology and Operations services—all powered by the world's largest network of Advanced Technology and Intelligent Operations centers. Our 569,000 people deliver on the promise of technology and human ingenuity every day, serving clients in more than 120 countries. We embrace the power of change to create value and shared success for our clients, people, shareholders, partners and communities.
The company has been operating in Greater China for over 30 years. Today, it has around 18,000 people servicing clients across the region with offices in the cities including Beijing, Shanghai, Dalian, Chengdu, Guangzhou, Shenzhen, Hangzhou, Hong Kong and Taipei. As a trusted Partner of Choice for digital transformation, Accenture is bringing more innovation to the business and technology ecosystems and helping Chinese enterprises and the government to embrace digitization and enhance global competitiveness to succeed in the new era.
Watch the video below to understand how many technologies we are working on:
For more information about Accenture, please visit its corporate homepage www.accenture.com and its Greater China homepage www.accenture.cn.
Our Graduate Program
Accenture
---
1. Accenture CAP Program
Consulting Analyst Program in short form CAP is a well-designed systematic and personalized development program for our new grad joiners – the analysts. It offers you a wide exposure in project experience across industries and digital disciplines enabling you to grow fast both personally and professionally. Depending on the individual's progress, analysts can complete this development program in 2-3 years. Click HERE to find out more about the 4 openings across S&C, Interactive and Technology, together with the development and learning journey of this unique program.
Accenture Strategy & Consulting
Accenture Strategy & Consulting combines analytics-based insights with expertise and experience to connect the end-to-end capabilities needed to drive growth. We work with the world's leading organizations to help them envision and execute end-to-end transformation at speed and scale. Our expertise helps our clients in the following areas:
Strategy
Consulting 
Applied Intelligence
Industry X
Talent & Organization / Human Potential
Design
Innovation
As an S&C Analyst, you will learn, explore and build foundational skills from a diverse array of project opportunities across different industries and functions. Working closely with our multi-disciplinary teams, you will help clients develop and execute strategies that implement end-to-end transformation at speed and scale.
Accenture Technology Consulting
Accenture Technology Consulting design and execute industry-relevant reinventions that allow organizations to realize exceptional business value from technology. We help reinvent organizations and build business value thanks to resilient industry-specific technology architectures, as well as cost-efficient and flexible cloud and data solutions. Our expertise helps our clients in the
New IT
Artificial intelligence
Blockchain 
Security
Cloud 
Intelligent platforms
As a Technology Analyst, you will help map out integrated digital transformation plans, create and deliver customized solutions with leading edge technologies. With that, you will help accelerate clients' digital transformations to produce sustainable values.
Accenture Interactive Consulting
Accenture Interactive leverages experiences to bring together business strategy and innovation in a way that stimulates the growth of people, society, industries, and businesses. From idea to execution, we design, build, communicate and run comprehensive experiences from start to finish. Our areas of expertise include:
Design Experience
Build Experience
Communicate Experience
Run Experience
As an Interactive Analyst, not only will you provide consulting and creative services, you will also help design, build, communicate, and run excellent brand experiences, launching the next generation of full lifecycle customer experiences for organizations.
2. Accenture Application / Software Engineering Analyst
If you are passionate in technologies and eager to get involved in the next stage of technology revolution, join us to be part of the team where you can grow personal and technical skills, share goals and accomplishments!
You will be at the core of Accenture's Technology business, you are eager to learn and use that curiosity to solve technology problems through developing, designing and maintaining software products or systems that enable client strategies to improve the way our clients and the world works. You will be using your versatility and experience to create and support technology solutions that meet client requirements from analysis to implementation. You will be applying the latest SDLC best practices to continuously improve the quality and efficiency of the Accenture development teams. 
Exposure
Applications design, coding, tuning, testing and implementing configuration changes
Gather and analyze requirements and specifications relating to people, processes and technology
Variety of Enterprise applications and systems with leaders in different industry businesses
Why Join Accenture?
Accenture
---
We're all about "the New,"— new ideas, new technology, new solutions and new talent. We give young professionals the opportunity to drive change with cutting-edge technology.
Stay tuned for our campus talk schedule and sharing from our local leaders and employees. Follow Accenture Hong Kong Facebook and Accenture LinkedIn for the latest updates.
Pride at Accenture
Accenture
---
We are committed to ensuring an inclusive environment for all employees regardless of their sexual orientation, gender identity or expression.
Pride means more…
Ensuring an inclusive environment around the world is a key part of our belief that equality drives innovation.
And that is why we work to provide more for our people, including:
Professional development
Inclusive policies
Recruitment, promotion and retention guidelines
Equal benefits to same-sex couples in every country where the law permits
Transgender health benefits in 16 countries and more to come
Employee resource groups in 45 countries; and
A global Ally program with more than 120,000 members and growing
1. What campus program positions will be opened this year?
2022 Accenture Campus Recruitment covers 5 positions this year, in which 4 positions are under Consulting Analyst Program(CAP). It offers you a wide exposure in project experience across industries and digital disciplines enabling you to grow fast both personally and professionally. Another position is called Application/Software Engineering Analyst. As an Application/Software Engineering Analyst, you will be at the core of Accenture's Technology business, you are eager to learn and use that curiosity to solve technical problems through developing, designing and maintaining software products or systems that enable client strategies to improve the way our clients and the world works.
2. Can I apply for more than one position at a time?
No, each student can only apply for 1 position but can fill in the second position preference in the application form, while this is not mandatory. If you are selected in the first preference position, your application may be considered for the second preference. Kindly note that the preference cannot be changed after submission, so please be careful when you fill in such information.
3. Is there anything to note about filling in online application forms?
Email Address: Please try to use a commonly used email. If you haven't received any emails activating your account since entering your mailbox, you can try to check your spam email box or register an account again.
Contact Number: Please try to fill in a valid contact number that can reach out to you in the next 4 to 6 months.
School and Major: Please input the official English name of your school and major.
Application Transfer: If you filled in the second position preference, you may be selected for the interview process of the second preference position.
4. What should I do if I forget the password of the application system?
If you forget your login password, you can click "Forgot Your Password" on the login page, use your email or mobile phone to verify and change immediately.
5. After the completion of the application, can I modify my resume and application?
No, once your application is completed, the post and resume cannot be adjusted. For any changes, please send it to the email [email protected], please indicate your unique application code and the email address that you used for the application.
6. How do I see my recruitment progress?
Accenture's recruitment team will notify you of every progress, please stay tuned. If you are failed in any process of the selection, you may not receive a timely notification, the rejection letter will be issued in one go in the end.
7. If I have internship experience in Accenture, is there a "fast-track" opportunity?
It depends, if you have received any fast-track offer before, then we should have the record and will proceed with your application by special channel, if not, then you will be like other candidates to go through the entire hiring process. While your internship experience at Accenture will be an advantage and we will consider giving priority case by case.
8. Where can I view Accenture's campus talk calendar?
The campus talk calendar is to be confirmed and will be released soon, please stay tuned.
You can follow the official Facebook, Twitter and LinkedIn accounts to learn more about our latest news.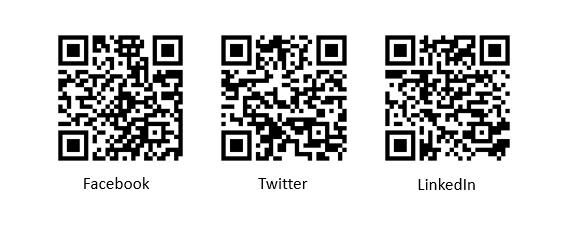 9. If I encounter any problems during the application process, whom can I contact?
If you have any queries, comments or suggestions during the application process, you are welcome to contact us by email: [email protected]