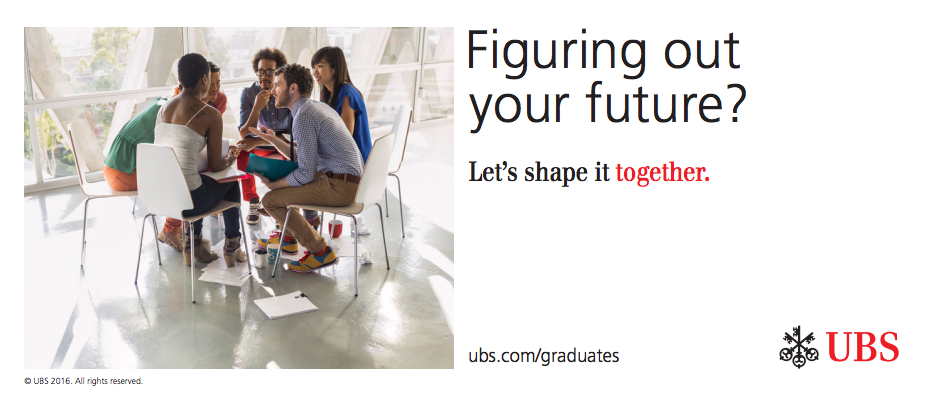 What we offer
Graduate Talent Program
This program is ideal if you are graduating within the next year or have less than 2 years of work experience.
Our Graduate Talent Program (GTP) usually lasts 18-24 months. You'll be directly involved in day-to-day operations, working with professionals and gaining first-hand experience of our business. As well as on-the-job learning, you'll get training on the financial markets, our products and other core business topics. Rotational assignments are a key part of the program as you can gain a wider perspective. Besides all that, you'll attend networking events, cross-business classes and social occasions where you'll get to know us.
To learn more about our Graduate Talent Programs, click here.
UBS is an Equal Opportunity Employer. We respect and seek to empower each individual and the diverse cultures, perspectives, skills and experiences within our workforce. The key symbol and UBS are among the registered and unregistered trademarks of UBS. Other marks may be trademarks of their respective owners. © UBS 2016. All rights reserved.