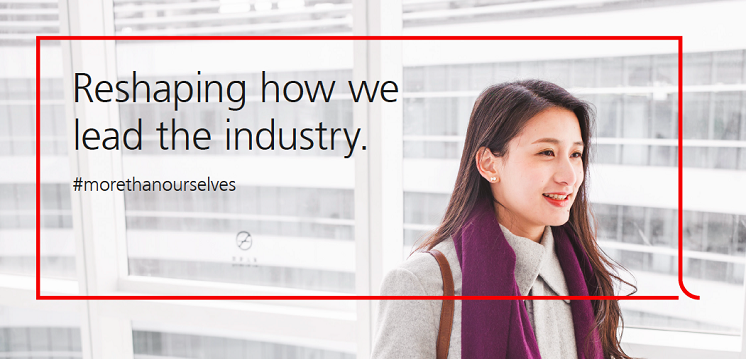 Industrial Placement 2022, Global Markets, Hong Kong
Your role
Do you want to help our clients buy and sell equities, foreign currencies, interest rates and credit? You'll:
help our clients buy and sell on the phone and using our online systems
(on a client team) be promoting products and trading opportunities to clients based on an in-depth understanding of their needs and investment styles
(as a sales trader) be the link between clients and traders, giving clients useful information about what's happening in the markets and executing their trades at the best prices
(as a trader) seek the best prices to execute our clients' sales orders and make markets in listed and over-the-counter equities, equity derivatives and equity-linked securities
Your team
You'll be working in Global Markets, looking after professional investors like asset managers and fund managers. You'll give them advice and do everything that's needed to buy and sell securities for them. From start to finish. You'll be able to draw on the strength of our platforms, products, services and people worldwide to give your clients whatever they need.
Diversity helps us grow, together. That's why we are committed to fostering and advancing diversity, equity, and inclusion. It strengthens our business and brings value to our clients.
Your expertise
You need to be graduating in Dec 2023 to Jun 2024 (after deferring your studies to join the program), and with less than two years of work experience. You also need to have the legal rights to work in the location you have applied to.
It doesn't matter what you're studying. (Really, it doesn't.) But we'd like to see evidence that you can:
analyze a problem, take a view and come to a decision
plan, organize and communicate well
make things happen
stick with a task
work in a team
come up with ideas
Perhaps you've organized a fundraising event or taken part in team sports? Or persevered and passed an exam in a subject you found challenging? Think about how things you've achieved match the skills we're after.
Your Program
On this 12-month industrial placement, you'll get to join one of our teams in Global Markets. You'll still be working toward your university degree course while getting the opportunity to be a real part of the team, working with our experts and learning about the industry, our clients, our firm and a specific area of it. You'll have plenty of opportunities to develop new skills and make contacts. And if you impress us, your placement may result into a career-track graduate position.
You may only apply for one program in one country within Asia Pacifc during the same academic year.
About us
Expert advice. Wealth management. Investment banking. Asset management. Retail banking in Switzerland. And all the support functions. That's what we do. And we do it for private and institutional clients as well as corporations around the world.
We are about 70,000 employees in all major financial centers, in more than 50 countries. Do you want to be one of us?
Join us
We're a truly global, collaborative and friendly group of people. Having a diverse, inclusive and respectful workplace is important to us. And we support your career development, internal mobility and work-life balance. If this sounds interesting, apply now.
Disclaimer / Policy Statements
UBS is an Equal Opportunity Employer. We respect and seek to empower each individual and support the diverse cultures, perspectives, skills and experiences within our workforce.
15-09-2021
Job type:Internships
Disciplines:
Work rights:

Hong Kong Permanent Resident, Hong

...

Locations:
Closing Date:30th Nov 2021, 3:59 pm
Search
Enter an employer or university you want to find in our search bar.