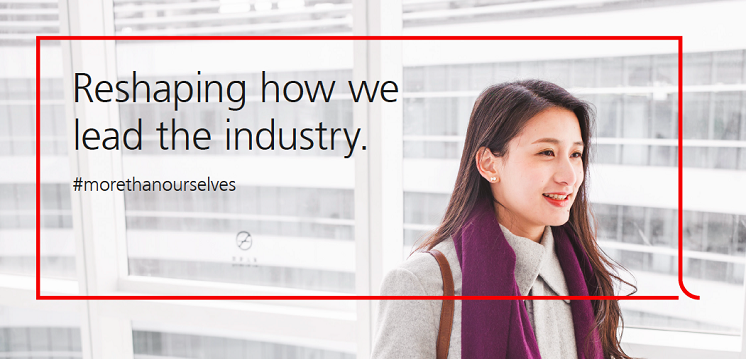 Graduate Talent Program 2022, Global Wealth Management – Corp Finance, Hong Kong
Your role
Do you want the chance to experience a diverse and exciting area of the business, work with experts across the bank to bring across holistic One-bank offering to clients? You'll:
work closely with client advisors to understand their clients' needs especially on corporate side, and with investment bankers to provide suitable products or advice
conduct preliminary opportunity assessment, support preparation of presentation materials
develop a better understanding of corporate finance / capital markets
Your team
You'll join the Corporate Finance team which is the bridge between UBS Wealth Management and Investment Bank. You'll experience deal opportunities across sectors and product types, and work with experts from both WM and IB. This role is a unique opportunity to experience one of the core value proposition of UBS which is its One-bank platform.
Diversity helps us grow, together. That's why we are committed to fostering and advancing diversity, equity, and inclusion. It strengthens our business and brings value to our clients.
Your expertise
You need to be graduating by July 2022, or with less than two years of work experience. We'd like to see evidence that you can:
analyze a problem, take a view and come to a decision
plan, organize and communicate well
make things happen
stick with a task
work in a team
come up with ideas
Finance / accounting / business background is preferred
Your Program
To start with you'll take part in UBS Discovery, a training program to bring you up to speed with our industry, what we do and how we do it.
All our programs break down complex information into manageable elements. And, as well as on- and off-the-job technical training, you'll have a personal development opportunities for improving general job skills and broadening your network of contacts. You may be rotated through a number of desks and business areas to broaden your product knowledge and extend your network of contacts.
You may only apply for one program in one country within Asia Pacific during the same academic year.
About us
Expert advice. Wealth management. Investment banking. Asset management. Retail banking in Switzerland. And all the support functions. That's what we do. And we do it for private and institutional clients as well as corporations around the world.
We are about 70,000 employees in all major financial centers, in more than 50 countries. Do you want to be one of us?
Join us
We're a truly global, collaborative and friendly group of people. Having a diverse, inclusive and respectful workplace is important to us. And we support your career development, internal mobility and work-life balance. If this sounds interesting, apply now.
Disclaimer / Policy Statements
UBS is an Equal Opportunity Employer. We respect and seek to empower each individual and support the diverse cultures, perspectives, skills and experiences within our workforce.
15-09-2021
Job type:Graduate Jobs
Disciplines:
Work rights:

Hong Kong Permanent Resident, Hong

...

Locations:
Closing Date:31st Oct 2021, 3:59 pm
Search
Enter an employer or university you want to find in our search bar.