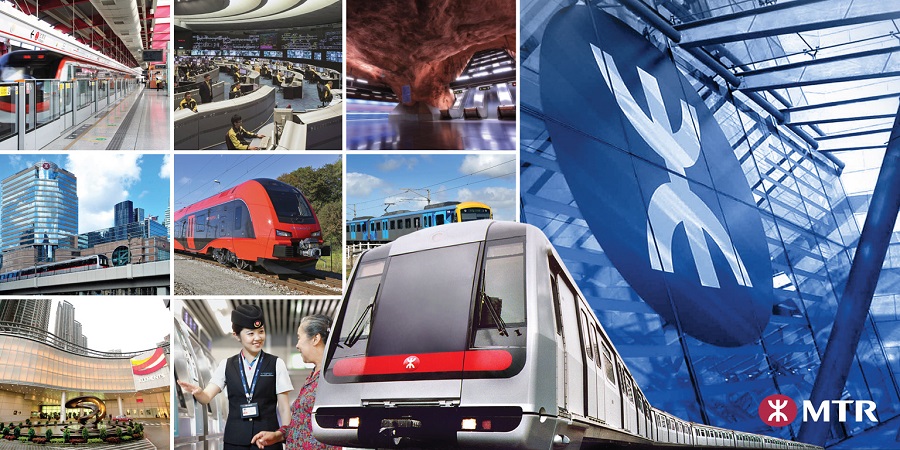 MTR Corporation aspires to be a leading multinational company with a vision to connect and grow communities with caring service.
As a rail operator, we carry passengers with us. As an employer, we progress together with our staff. Staff are our most valuable asset and we offer them tracks for career progressions. To meet our business needs and provide career development opportunities, we offer Graduate Development Programmes for young talents. Check out 'Graduate Opportunities' for more details.
About MTR

The MTR Corporation was established in 1975 as the Mass Transit Railway Corporation with a mission to construct and operate, under prudent commercial principles, an urban metro system to help meet Hong Kong's public transport requirements. In June 2000, the Company was re-established as the MTR Corporation Limited and was listed on the Stock Exchange of Hong Kong in October 2000. On 2 December 2007, the operations of the Government-owned rail operator, the Kowloon-Canton Railway Corporation, were merged into the MTR, heralding a new era in Hong Kong railway development.

The Corporation now operates ten railway lines, a Light Rail network and a high-speed Airport Express link. With an average weekday patronage of more than 5.5 million passengers, MTR is regarded as one of the world's leading railway operators for safety, reliability, customer service and cost efficiency.

Today, MTR Corporation is involved in a wide range of business activities in addition to its railway operations. These include the development of residential and commercial property projects, property management, shopping malls leasing and management, advertising media, telecommunication services on trains and in stations.

From its starting base in Hong Kong, the Corporation has expanded into the Mainland of China, the United Kingdom, Sweden and Australia, taking on a range of railway-related projects and operations as well as railway consultancy and contracting services around the world.