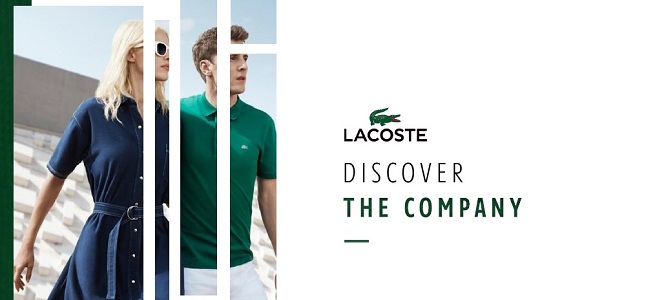 Building People is one of the five pillars of our strategy. The success of LACOSTE involves the development and fulfilment of men and women. To build people, the first step is to attract talent to join our Lacoste family.
We are looking for potential talents who share the same core values as Lacoste embraces: ATTENTION, ACCOUNTABILITY, AUDACITY and COOPERATION.
The same ATTENTION given to each employee, regardless of their job, giving priority to the definition of clear and fair rules and principles for everyone; 
The ACCOUNTABILITY of each person in their scope of action which is the only way to ensure commitment and therefore performance; 
Put the right person in the right place to guarantee our brand's success. It is essential to have the AUDACITY to anticipate and accompany our employees' mobility by trusting the talented people that make up our teams, and if necessary to think outside the box; 
COOPERATION – or teamwork – is key to our success.
We will provide a comprehensive training program to the trainees for him/her to understand the operations of Lacoste Asia Sourcing Platform. If you have the passion to develop your career in Textile & Fashion, CSR, Finance, Product Development, Quality Assurance, Sourcing and Supply Chain, do not miss this golden opportunity to explore and enrich your career horizon!