Jardine Executive Trainee Scheme (JETS)
Jardine Matheson
---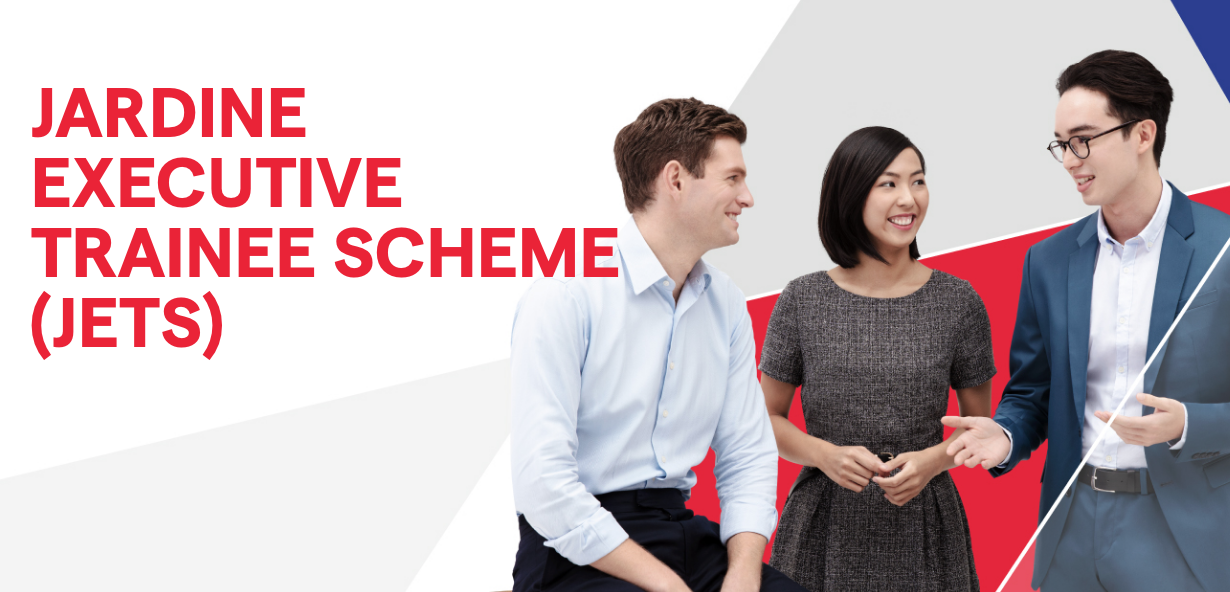 The immersive JETS experience is a blend of interactive, face-to-face learning, virtual support and action learning periods that support your transition from campus to professional life. Your three-year journey is made up of a series of critical work experiences, leadership development, commercial training, mentoring, leadership coaching, and sponsorship for language or professional qualifications.
The programme will allow you to build out general management capabilities across six fast-moving areas in two industries, with one overseas placement. Not only that but you'll also build business fundamentals to cement your understanding in key areas such as Finance, Business Strategy, Innovation, Marketing, and Operations. After three years, you will be on track to manage one of our businesses in some of the most exciting cities in Asia and beyond.
So, are you ready to take the lead and embrace the JETS challenge?