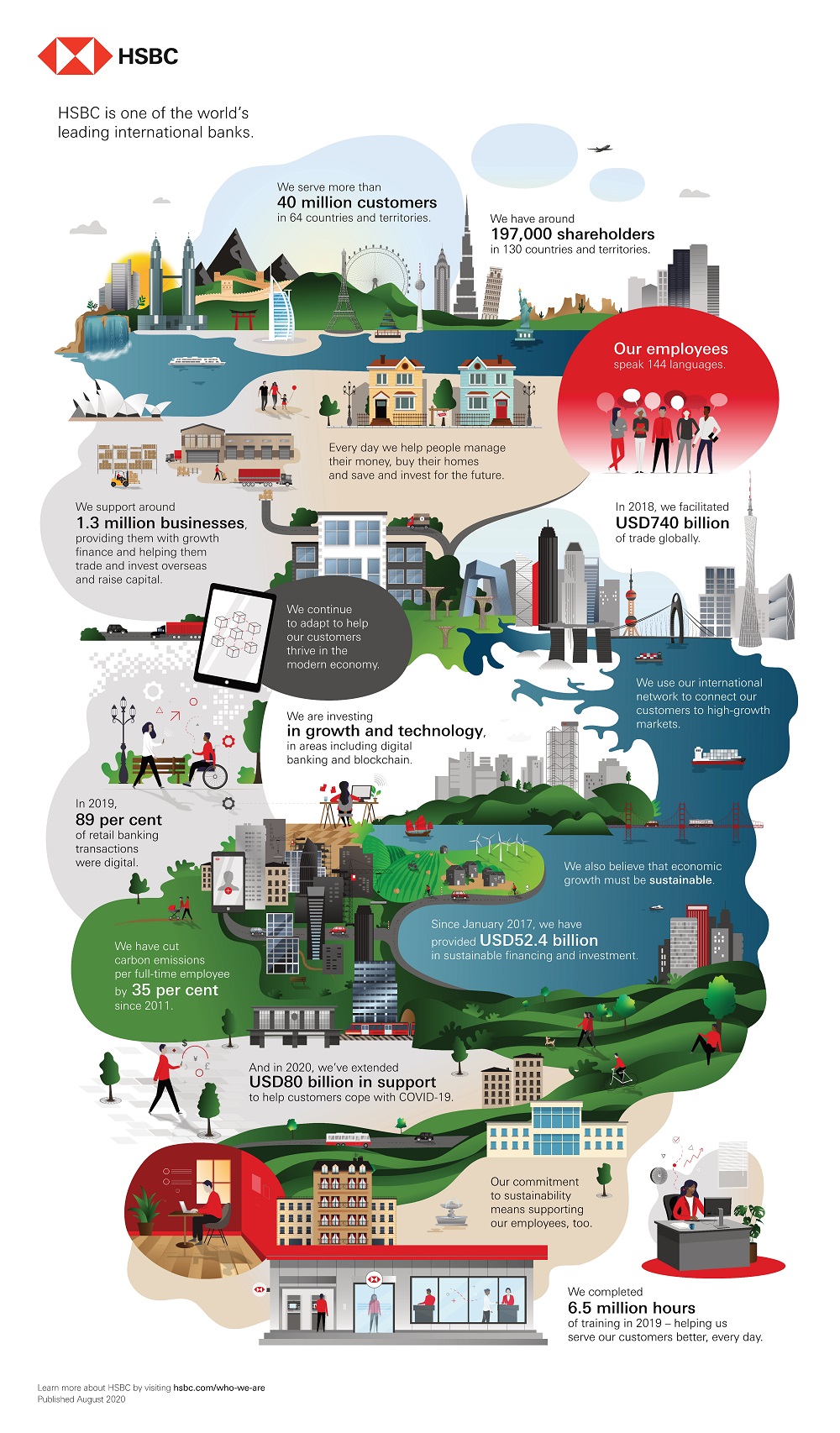 Working at HSBC
HSBC is one of the world's largest banking and financial services organisations. We serve more than 40 million customers through our three Global Businesses: Commercial Banking, Global Banking and Markets, and Wealth and Personal Banking. Our network covers 64 countries and territories, in Europe, Asia, the Middle East and Africa, North America and Latin America.
Find out more about HSBC in Hong Kong
We are looking for people who are ambitious about making a strong contribution to HSBC's long-term sustainable growth – whether you are dealing directly with clients or working in a role supporting the business, such as technology, legal or communications.
With market-competitive benefits, we offer you the opportunity to develop a fulfilling career within a supportive and inclusive environment. To ensure we achieve growth in the right way, we place great emphasis on our values – open, dependable and connected - and are committed to applying the highest standards everywhere we do business.
We want all employees to feel able to act with integrity, speak up for what is right and feel proud of working here.
As our international network covers 64 countries and territories, you will have the opportunity to build connections with colleagues and customers worldwide. Diversity is at the heart of our business. We aim to create an environment where everyone can achieve their full potential, regardless of their background. We also have seven global employee networks to promote a diverse and inclusive culture within the bank. Find out more about Diversity and Inclusion at HSBC.
Find out more about a career at HSBC
---