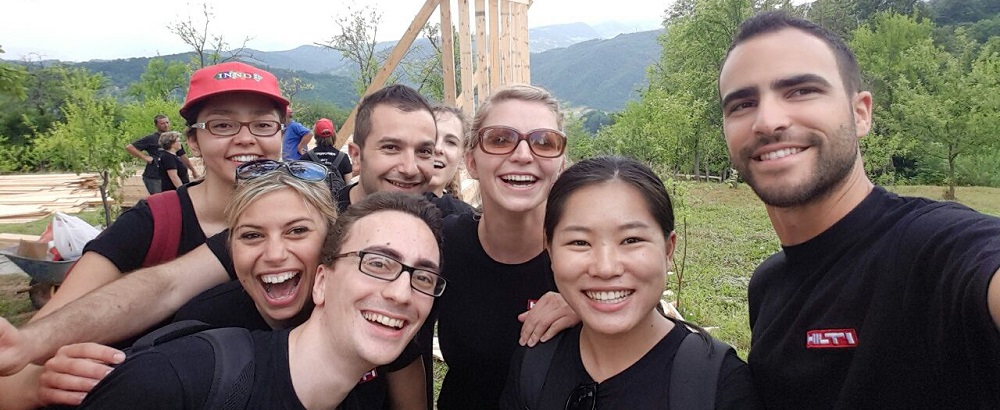 THE HILTI FOUNDATION – PROJECTS GIVING HOPE
With the aim of helping disadvantaged people achieve a life of independence and self-determination, the Hilti Foundation was established in 1996. The Foundation's activities support sustainable projects in various sectors worldwide which, after an initial phase, should be financially self-supporting and are quantifiable and replicable.
The Foundation is financially supported by both the Martin Hilti Family Trust and the Hilti Group, which contributes 2% of its annual profits directly to Foundation projects. This noteworthy contribution is made possible by the unique approach taken by Hilti employees who display a great deal of passion, know-how and experience in helping to shape the success of the Hilti Group.
In addition to contributing to the Foundation's many projects, Hilti employees also show a strong personal commitment to local projects carried out by Hilti country organizations. A great deal of personal devotion is displayed by all of us in working to ensure that significant and innovative projects can be launched and successfully nurtured.
The Foundation is active in various areas, from culture and affordable housing to disaster relief, education and social entrepreneurship. This broad-based approach reflects the tremendous diversity present in the Hilti Group, which employs more than 28,000 people from every culture and linguistic region in the world.
The Hilti Foundation, the Martin Hilti Family Trust and the Hilti Group pursue these projects to encourage disadvantaged people and to illustrate just how much good can come when opportunities are seized. These initiatives are also designed to give hope. Sometimes a small step, taken somewhere in the world, is all that is needed before people, families and entire societies can benefit sustainably.
For more information on the Hilti Foundation and its projects, please see: www.hiltifoundation.org