Fintech Career Accelerator Scheme
Hang Seng Bank
---

Fintech is changing our business and creating exciting possibilities for us all. At Hang Seng Bank, we appreciate the importance of developing young talents as creative think tanks for our constantly evolving and innovative environment. Join us and you too can build valuable expertise at the forefront of a smart, dynamic and innovative banking environment – an environment where you can flourish.
Hosted by the Hong Kong Monetary Authority, Hong Kong Applied Science and Technology Research Institute (ASTRI), and Cyberport, with Hang Seng Bank as a major contributor since pilot year in 2017, Fintech Career Accelerator Scheme (FCAS) is an 6-month / 11-month full time internship placement opportunity for university students to gain digital project exposure.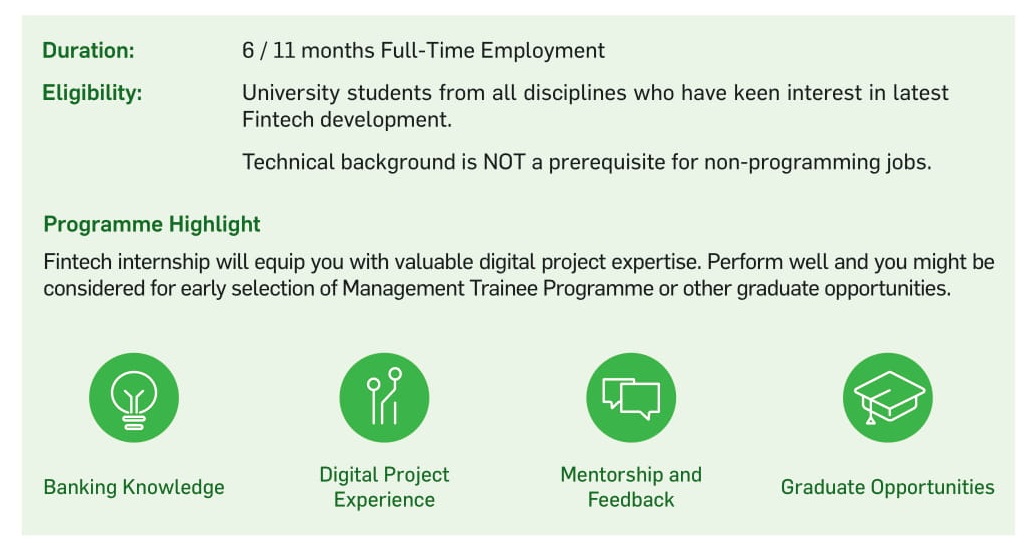 We are currently looking for high-calibre individuals to join our diversified business / functions: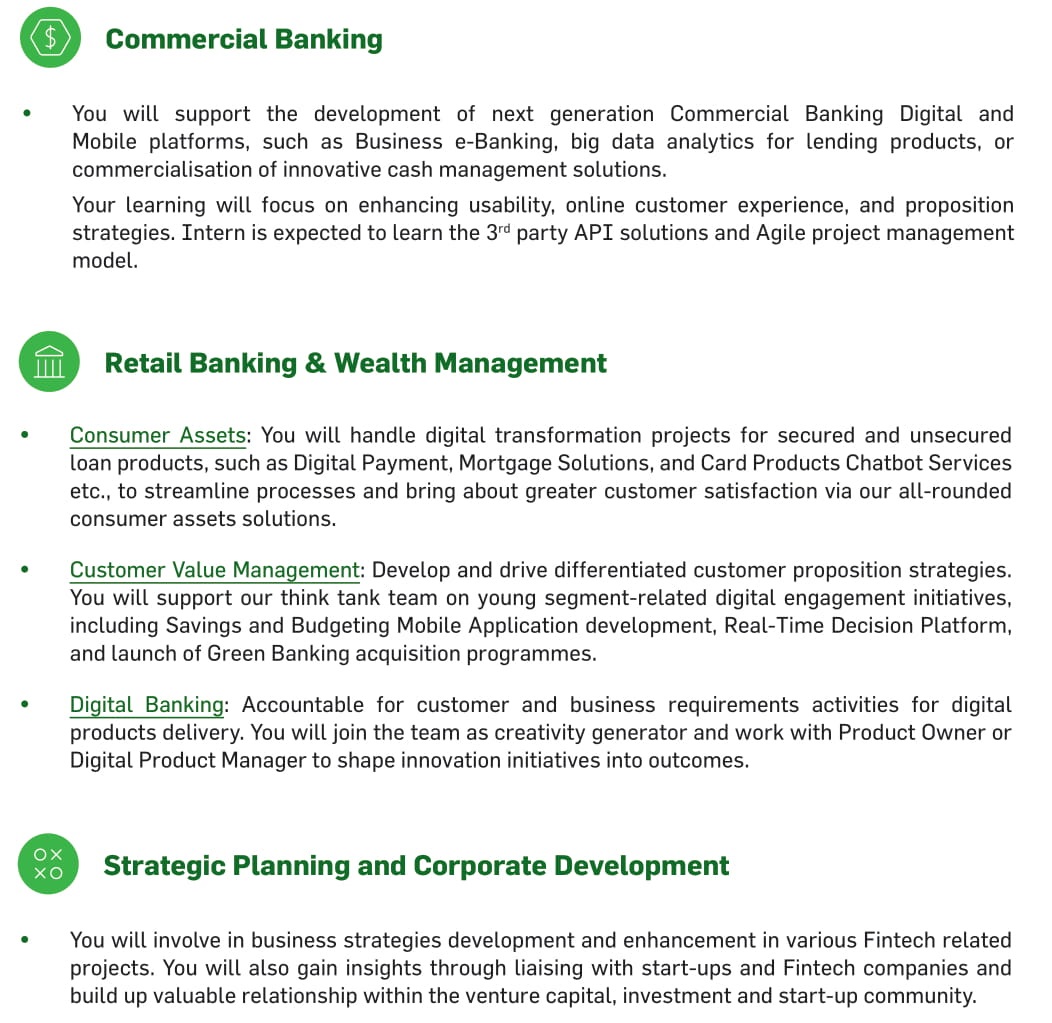 Over the course of the placement, you will assist in implementing various Fintech projects including blockchain, artificial intelligence, deep learning, robot advisor, mobile payment/wallet, ad tech, biometrics, cloud computing, big data analytics, or IT security.
Most importantly, you will grow under an environment which does not only advocate technological transformation, but also takes care on incubating creative energy via people-centric, flexible workplace.
Think you are up for the challenge? Join our FCAS Programme and become part of the passionate, creative and open-minded innovation team!
For more details, please visit website at https://www.hangseng.com/en-hk/about-us/careers/job-openings/