APAC Tech Week - Monday 26.09.22 - 29.09.22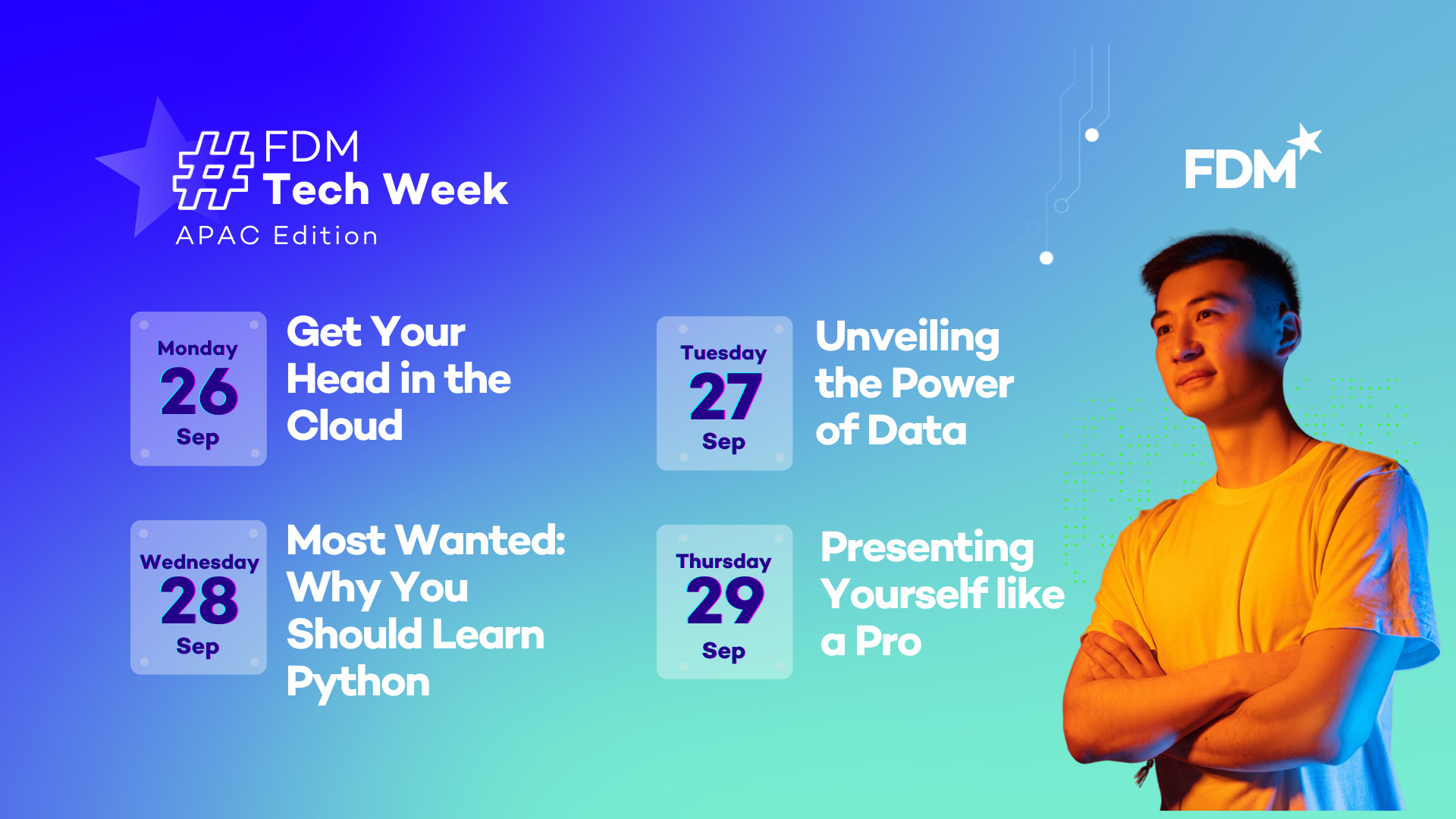 FDM's team of industry experts will discuss what you should know now for your next step into the world's fastest-growing job sector. 
4 free 1-hour workshops over 4 days: Find out about ☁️ life in the cloud, 📈 the awesome power of data, 🐍 the world's most popular programming language and 😎 Presenting Yourself like a Pro. 
All designed to give you the foundation you need to launch a tech career 🚀 no matter what your degree! 🎓 
All new, must know content every day – explore the week's program and register now 🔗 https://bit.ly/3Ry3rwE
#FDMTechWeek #FDMcareers #technology #careers #techcareers #careerintech #careersintech #techjobs #technologycareers #itjobs #itcareers #graduateopportunities #graduateprogramme #techjobs 
26-09-2022
Job type:Event
Disciplines:

Business and Commerce, Computer Science, Consulting,

...

Work rights:

Singapore Permanent Resident, Hong Kong

...

Work from home:Remote

Remote

Employees are not required to work at the company's physical office - there is complete flexibility to work from home or elsewhere. This can be used to accommodate employees who are based overseas or wish to travel.

Locations:

accepts international

Yes

Program Duration

1 hour

VACANCIES

1

POSITION START DATE

Sep 2022 (approx)

Closing Date:29th Sep 2022, 3:59 pm
Search
Enter an employer or university you want to find in our search bar.