Our Graduate's Journey
Cognizant
---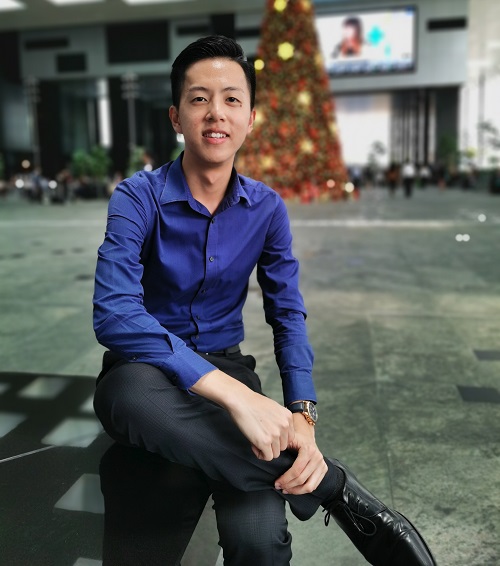 Name: Aloysius Tan
Designation/Role: Graduate Analyst – Consulting Banking & Financial Services
Employer: Cognizant
Qualifications: Nanyang Technological University / Bachelor (Honours) in Business (Risk Management & Insurance) / 2019
Day in the Life of a Consultant at Cognizant
8:30AM
Rather than starting the day off with just a "Good Morning", I would often engage in light-hearted conversations with my colleagues. For example, we would share with each other what we have done over the weekends and relive these happy moments. To me, this simple yet meaningful morning ritual is paramount as it helps to keep the team in high spirits and maximise our work productivity throughout the day. The impact of this ritual is exceptionally great during the start of the week as it can really help to get rid of my Monday Blues!
9:00AM
Point to note: Deadlines mean everything to a consultant! To ensure that I do not miss my submissions, I would use a notebook to keep track of 3 things: Tasks I have completed, am currently doing, and those that are yet to be done. When work officially starts, I make it a point to flip through this notebook to refresh my memory on the tasks at hand. In doing so, this gives me a clearer picture on my progress and allows me to plan for the rest of the day and week. To many, this might seem redundant and a tad too time-consuming. Personally, I feel that this simple gesture plays a vital role in ensuring that I do not fall victim to a monster that even students fear the most: Burnout! This problem of burnout can become rather intense during project peak when I am constantly overwhelmed with work and am required to deal with numerous tasks within a short time period.
12:00pm
Apart from the satisfaction of filling my growling stomach, what I enjoy most about lunchtime is the accompaniment of my colleagues as I value the importance of forging strong bonds with them. Good working relationships seeks to enhance teamwork and productivity within the team, and it is also really what makes work more bearable when the going gets tough! Our favourite haunt is "Lau Pa Sat", where you can find really delicious food if you are frequent customers like us!
2:00PM
At this time of the day, it seems like work just got harder to deal with when food coma starts to set in. My quick fix? I would bring my own thermos flask with which I can enjoy some revitalising hot tea that never fails to perk me up. After all, a cup of tea a day keeps the drowsiness at bay!
3:30PM
A large part of consulting revolves around the interactions with clients. Being able to respond swiftly and accurately to clients' requests anytime and anywhere is really all part of the job! Before any client meeting, I would ensure that I have the answers to all my clients' queries at my fingertips. To do so, I would take down points of discussion from previous meetings to remind myself about which issues need to be resolved and raised in the upcoming meetings. Furthermore, having penned down these points of discussion, I am often able to stay objective and thereby craft the best solution which can effectively cater to client needs, even for problems with high complexity.
6:00PM
At the end of the day, it is really comforting to know that I have colleagues who are a sporty bunch, and not to mention, one of my bosses is an ironman who actively participates in triathlons! After work, we would become exercise buddies and go for much-needed night runs, or even play frisbee, around the CBD area. For me, the best form of destress is to sweat it out after a long day at work as I am a firm believer that a healthy body is a prerequisite to a healthy mind!
---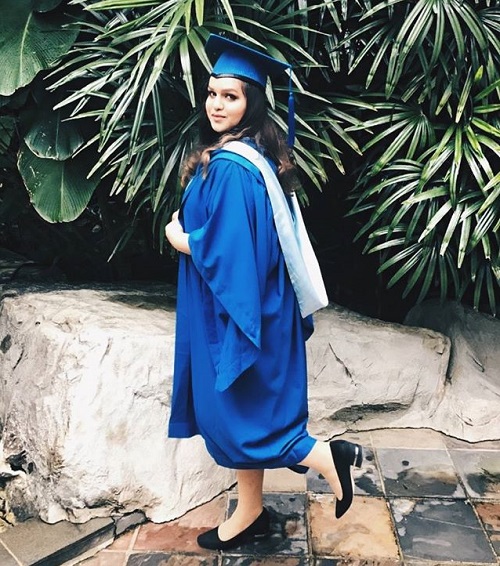 Name: Kanchan
Designation/Role: Graduate Analyst – Quality Engineering Assurance
Employer: Cognizant
Qualifications: University of Wollongong / Bachelor of Business Information Systems / 2018
Day in the Life of a Graduate Analyst
9:00AM
I start my day at work with a daily Sanity test of the current Product that I am working on. Some of the tasks include ensuring that there is an accurate data flow from 1 product of the Bank to another. And if I do face issues, I raise a "bug" that has to be verified by the Developers in my team. Upon their check, I re-test the components and update my team accordingly with an overall status. This is an important task of the day that has to be conducted daily so that my team members and I would be able to get along with our specific testing tasks.
11:00AM
During this time of the day, I attend a Stand-up meeting with my team. In this meeting, the Developers, Business Analysts and Testers gather to share our progress and any issues that we are facing in the Project. Together as a team, we brainstorm and plan for solutions to overcome any issues that may cause a hindrance to our Project. This is also my favourite time of the day as I get to interact with members who hold different roles in our project. Getting insight on the Project and how each of us play a vital role in making things come to live, always amazes me.
12:00PM
My colleagues and I go for lunch around this time of the day. This is where we get to meet each other outside of office and interact on a lighter note where we learn new things about each other. As a socially-active person who is always looking forward to making new friends, this time of the day is surely a bonus for me!
3:00PM
This is time of the day is where I am in between daily tasks such as testing various components of the Products that the Bank has. Some of my tasks include writing Test Cases for the testing tasks that I would be performing. Apart from the Knowledge Transfer that my seniors at work have provided me with on the Products, it is this task that reinforces my understanding of each Product on a comfortable level. As someone who never had any Finance background, I imagined myself struggling with Banking & Finance terms – however, the struggle was short-lived with the help of my seniors at work who have always answered my every query and doubt as I approached them for help.
6:00PM
Around this time, most of my colleagues and I pack up for the day. And with each day that I learn something new and interesting, I leave work feeling a little more accomplished than the previous day as I have marked the words of my seniors where they have always said "Keep learning, Kanchan, learn as much as you can, and you will always find yourself moving ahead in the right direction!"
My Graduate Analyst journey with Cognizant has been very rewarding and fulfilling. The outreach program that Cognizant has allows me to return back to Society with my contributions – even on weekends. Undergoing Training in Cognizant's' Graduate Program has equipped me with the exact skills to execute and deliver tasks in my current Project. With my latest award "Ace of Rookies" - I am definitely motivated to achieve greater heights in my Career ahead with Cognizant.
A picture of me during Cognizant's Outreach Program: Volunteering at Orto: A day out with the Elderly