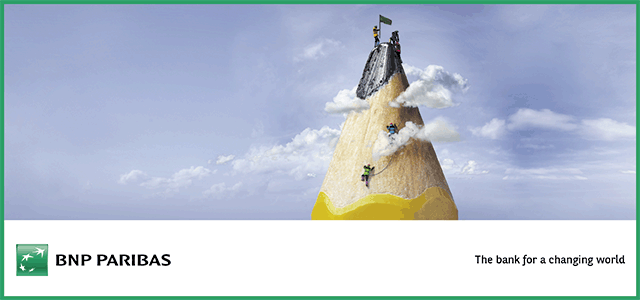 Focus on your tomorrow. Today.
In Asia Pacific, BNP Paribas is one of the best-positioned international financial institutions with an uninterrupted presence since 1860. Currently with over 15,000 employees* and a presence in 14 markets, BNP Paribas provides corporates, institutional and private investors with product and service solutions tailored to their specific needs. It offers a wide range of financial services covering corporate & institutional banking, wealth management, asset management, insurance, as well as retail banking and consumer financing through strategic partnerships. 
*excluding partnerships
Being one of the largest international banking network and proud to be awarded World's Best Bank for Corporates in Euromoney Awards for Excellence 2017, we strive to employ talented and innovative people who are aligned to our vision and culture. Be part of the Asia Pacific story.