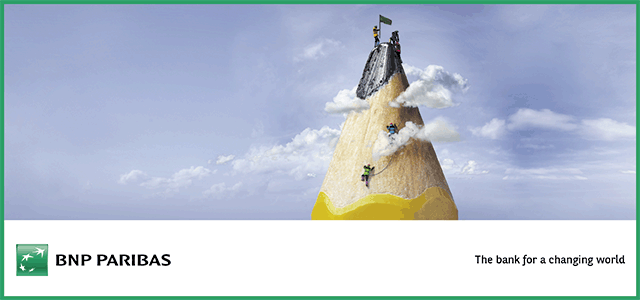 Corporate Philanthropy
BNP Paribas
---
BNP Paribas in Asia Pacific is actively pursuing plans in a variety of fields which encourage the harmonious development among social, environmental and economic arenas. It recognises its civic responsibility by helping combat social exclusion and promoting education and culture in the countries it operates. Being closely involved in the local community, it strives to build a better future for the coming generations.
In addition to local projects, BNP Paribas is also running these projects across Asia Pacific:
Help2Help Programme
Help2Help is a global programme which aims at providing practical encouragement to BNP Paribas' staff who dedicate their time and energy on a voluntary basis to help others through social initiatives and charity actions.
Since its launch in 2013, Help2Help has supported 56 projects running across 14 markets in Asia Pacific. The beneficiaries include children, elderly and people with disabilities.
Dream Up
Dream Up is a programme that aims at encouraging the integration of socially excluded young people through the practice of arts. This programme is currently running in 26 countries on 5 continents. Through partnership with local charity organisations, it enables 30,000 children and teenagers from underprivileged backgrounds or living with a disability to receive training and guidance in an artistic activity.
In Asia Pacific, there are 7 projects running as part of the Dream Up programme: Artists-in-Residence 2011-2016 (Hong Kong), Mehli Mehta Music Foundation's Discover Music Programme (India), Little Arts Academy (Singapore) and Aborigines Sustainable Education Programme (Taiwan), Arts in the Dust (Australia), Creative Development Project (China) and Little Drums for Big Smiles (South Korea).