Allen & Overy Graduate Jobs & Internships
Allen & Overy is a global law firm that helps the world's leading businesses to grow, innovate and thrive. For almost a century, we have built a reputation for our commitment to think ahead and bring original solutions to our clients' most complex legal and commercial challenges.
Allen & Overy currently has 0 opportunities.
Select the following options:
Past Allen & Overy Graduate Hiring Statistics
If you're interested in working at Allen & Overy, understanding when they have opened up applications for their graduate programs, graduate jobs and internships is helpful knowledge to have so you know when you might need to apply. Use the below information to see when Allen & Overy hires graduates, but more importantly what graduate degree's and other student attributes they target for their jobs.
---
Job types
Graduate Jobs (50%),

Internships (50%),
Work rights
Hong Kong Citizen (100%),

Hong Kong Permanent Resident (100%),

Hong Kong Student Visa (17%),

Hong Kong Work Permit (17%),
Past Allen & Overy Graduate Jobs & Internships
Check out some of Allen & Overy's past jobs they have posted on GradConnection over the last 12 months. Understanding the details about what a graduate employer is looking for well before applications have opened can sometimes be the edge you need to secure your first graduate program.
---
Be recognised as one of Hong Kong's future top graduate talents and connect with us along the way!
Be recognised as one of Hong Kong's future top graduate talents and connect with us along the way!
Be recognised as one of Hong Kong's future top graduate talents and connect with us along the way!
Be recognised as one of Hong Kong's future top graduate talents and connect with us along the way!
As part of the scheme, you will gain real and valuable experience from day one, working alongside our lawyers on live deals and cases.
Your training will be based on four six-month rotations (known as 'seats') in our core practice areas – Banking, Corporate, Dispute Resolution, International Capital Markets, and Regulatory.
We are an international law firm with a global network of experts all thinking creatively, entrepreneurially, pushing boundaries and building for the future. Across 40+ countries, we blend the brightest minds in law with the most cutting-edge technologies to successfully meet and exceed the highest standards of our industry.
Across seven global practices, with over 150 Peerpoint consultants, we have the skills to handle complex, cross-border deals working together with teams across different offices, jurisdictions and continents. We've led the market for over ninety years by finding new ways of meeting the ever-changing challenges our clients face.
Our innovation lab, Fuse, was the first tech start-up designed to bring forward-thinking tech companies together with clients to develop exciting solutions to legal, regulatory and deal-related issues. We've won the 'Most Innovative Law Firm in Europe' at the prestigious Financial Times Innovative Lawyer Awards for a record-breaking six times. All of this and more is a testament to our future-focused and digital mindset.
Today, we're championing technology, providing best-in-class tools, and embracing new ideas to reimagine what law looks like tomorrow. In a world that provides opportunity and challenge in equal measure, we capitalise on the trend of the ever-changing.
Join us and you'll enjoy a highly collaborative culture that will bring out the best in you.
The A&O difference
Global reach, local depth
We are one of the largest law firms in the world. Every day we combine our collective global resources to help our clients gain competitive advantage in the local markets in which they operate.
Lasting relationships, market leadership
We use leading legal insights with deep business know-how to build long-term relationships with our clients. Many of the world's leading businesses rely on us to solve their most complex legal challenges.
High-performance culture
Our clients expect the highest standards of service, and we have similarly high expectations of our people. We have created a supportive environment where the brightest and most talented legal minds can flourish.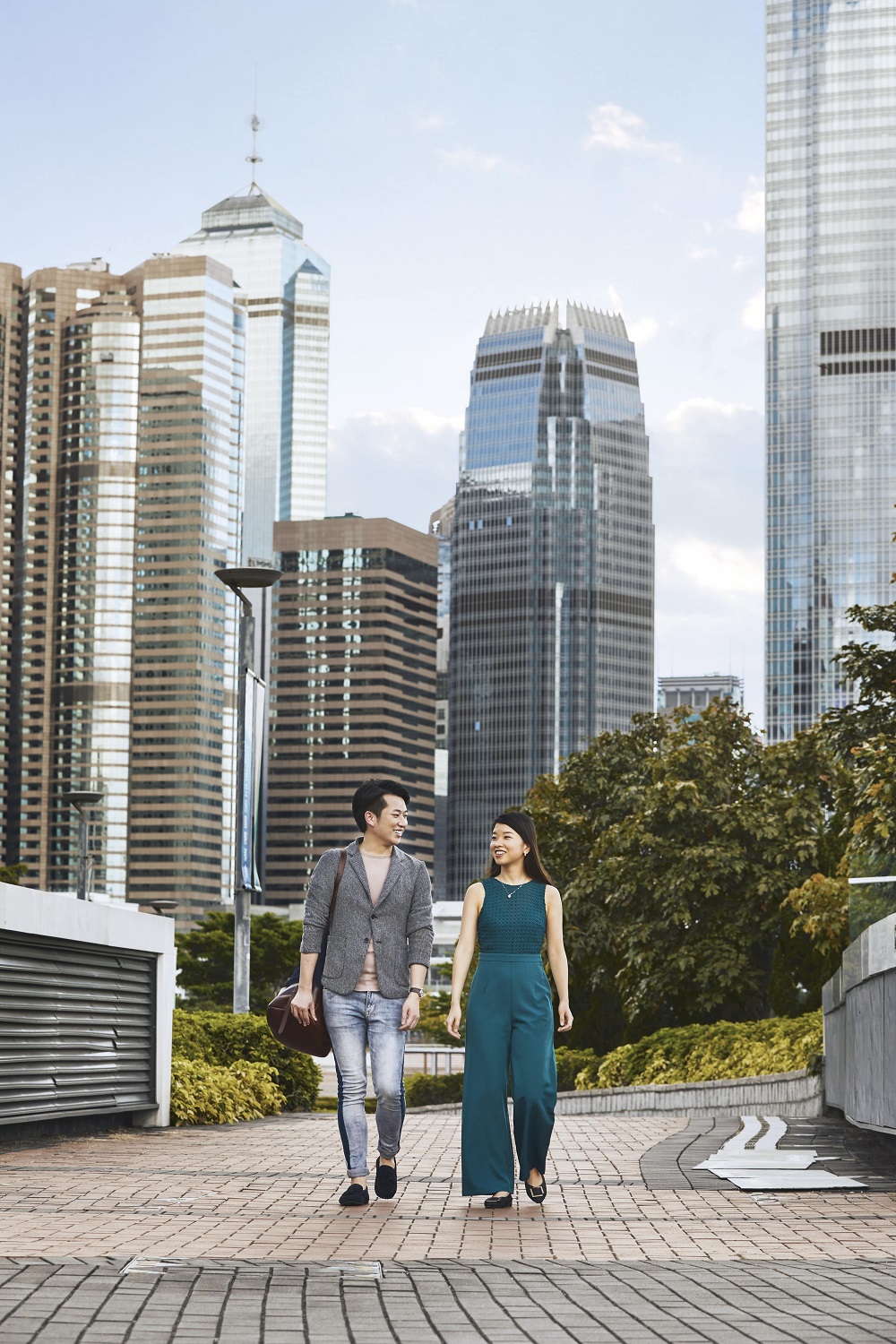 Why Allen & Overy?
Allen & Overy
---
Shared perspectives make us stronger.
Our inquisitive culture is uniquely open and collaborative. Here, you'll be surrounded by bright minds from diverse backgrounds who think differently about the world.
Ambition and drive are vital to succeeding in our competitive landscape, but we also acknowledge that it's important for our people to have time and space to relax and enjoy themselves outside of work by dedicating time towards other commitments.
We encourage everyone at the firm to pursue their interests and passions. Our commitment to pro bono and community investment work offers our people the chance to contribute to international projects, as well as focusing on the local communities close to our offices.
Your professional development is a priority for us and you will have an unrivalled training experience that will set you up for the rest of your career wherever it takes you.
Our package of rewards and benefits will provide you with a range of financial benefits, facilities and services to help you develop a truly satisfying career, maximise your ability to support your clients, and enjoy a lifestyle that is as balanced as possible.
Salaries
Current salary for first year trainees: HKD576,000 (HKD48,000 per month)
We review our starting salaries on an annual basis – these numbers offer a guide only and will be confirmed before you join us. Your salary will be reviewed at the end of the first year of your training contract and an increase may be awarded at this point
Health & wellbeing
Mandatory Provident Fund Scheme – a pension scheme
Medical, life, health, dental and accident insurance
Wellbeing allowance
Time out
22 days leave for each year of your Training Contract
Birthday leave
Six weeks of unpaid qualification leave
Financial security
PCLL course fees reimbursed in full.
A maintenance grant of HKD60,000 towards your living costs during the PCLL year
Future trainees who achieve a first-class LLB degree and/or an overall distinction of the PCLL will receive a cash award for HKD6,000 for each
Enrolment in our rental reimbursement scheme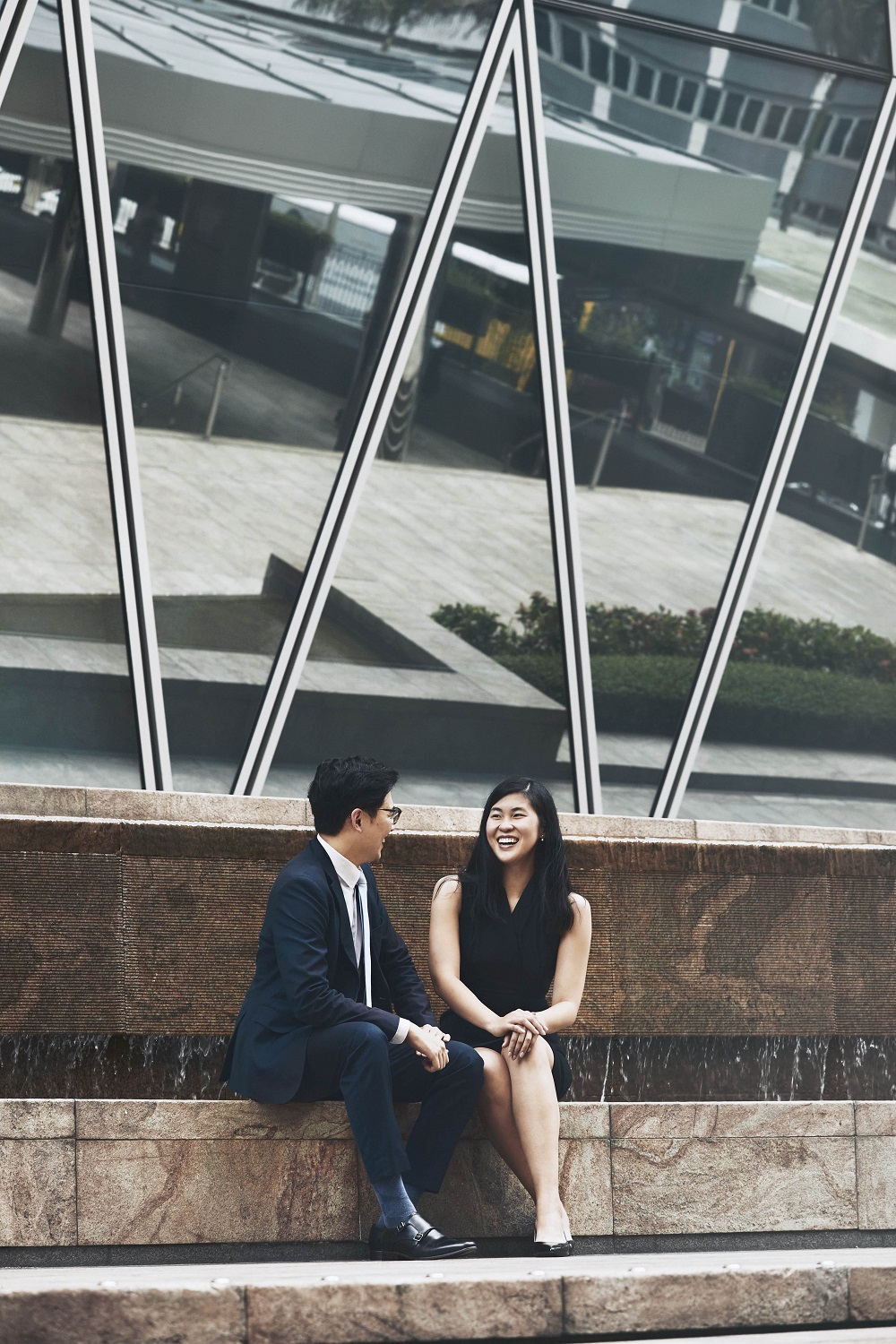 Training and support
Allen & Overy
---
Starting a Training Contract with Allen & Overy is just the beginning of what will be a stimulating and rewarding legal career. Throughout the two years of your Training Contract, we will work closely with you to ensure you have the right support to develop into a successful commercial solicitor.
One of the things our trainees value most about being at Allen & Overy is the award-winning training they receive. In each seat, you will sit with a partner or associate who will provide you with support and guidance, and you will take an active and practical role in the department's work, with plenty of individual responsibility along the way.
In addition to learning practical skills such as drafting, transaction management, research and legal and office procedures, the experience you gain as a trainee will develop your professional conduct, particularly with respect to negotiation and communication with clients and colleagues.
You will receive training and support in a variety of ways, including mentoring from your supervisor. You will be given department-specific training at the start of each seat to ensure that you are well-equipped to make the most of your time there. You will also receive 'Know-How' and 'Professional Skills Training' from the Professional Support Lawyer in each department, which aims to build on the foundations you have established during the Postgraduate Certificate in Laws, and develop your ability to contribute to the teams you work with during your Training Contract.
Your professional development is a priority for us and you will have an unrivalled training experience that will set you up for the rest of your career wherever it takes you. You will take on greater responsibility as you move through your seats and we will support you every step of the way.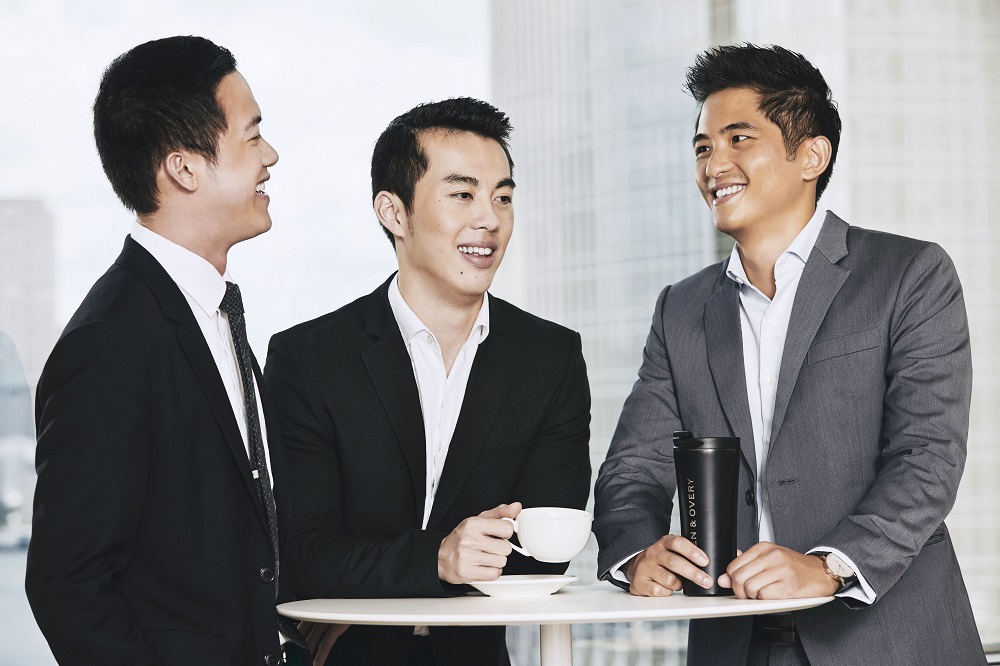 Our Summer Vacation Scheme
Allen & Overy
---
Everything you are aiming for.
It can be difficult trying to differentiate one firm from another. That is why our Vacation Schemes are a great way to experience our cutting-edge work and collaborative culture.
As part of the scheme, you will gain real and valuable experience from day one, working alongside our lawyers on live deals and cases. There will be a number of events and presentations to attend where you will learn about key elements of our practice while developing the skills you need to be a successful international commercial lawyer.
It is not all work and no play. There is plenty of time to socialise with lawyers, trainees and partners as well as the other students on your scheme, - broadening your knowledge of the firm and building your network.
All those successful at interview and invited to participate in the vacation scheme will be considered for a training contract regardless of the format of the scheme (virtual, hybrid or in person). We have adapted the vacation scheme to equally benefit those who opt for virtual attendance, ensuring that they are able to fully participate in all aspects of programme through our online platforms and enhanced technology options.    
Information on the scheme
The summer vacation scheme is held in Hong Kong in June and July each year (depending on Covid restrictions the programme is run virtually or in-person)
The vacation scheme is a four week structured programme
Students will need to be available for the entire duration – we are unable to have students leaving early or joining late.
Vacation scheme students get to sit in 2 departments for 2 weeks each
The internship is the best way for students to experience who we are and how we work
Eligibility
Applications are welcomed from penultimate to final year law or final year non-law students from Hong Kong, the United Kingdom, Australia, New Zealand and other common law jurisdictions.
Australian students who are successful in our assessment process, will be invited to participate during their term break in July.
Application window
Applications usually open in early September
We look at applications and schedule interviews on a rolling basis
Applications need to be made online via our website
https://www.allenovery.com/en-gb/global/careers/china/students-and-graduates-in-hong-kong-sar
Please be aware that you can only make one application each year to A&O, for either a Training Contract or Vacation Scheme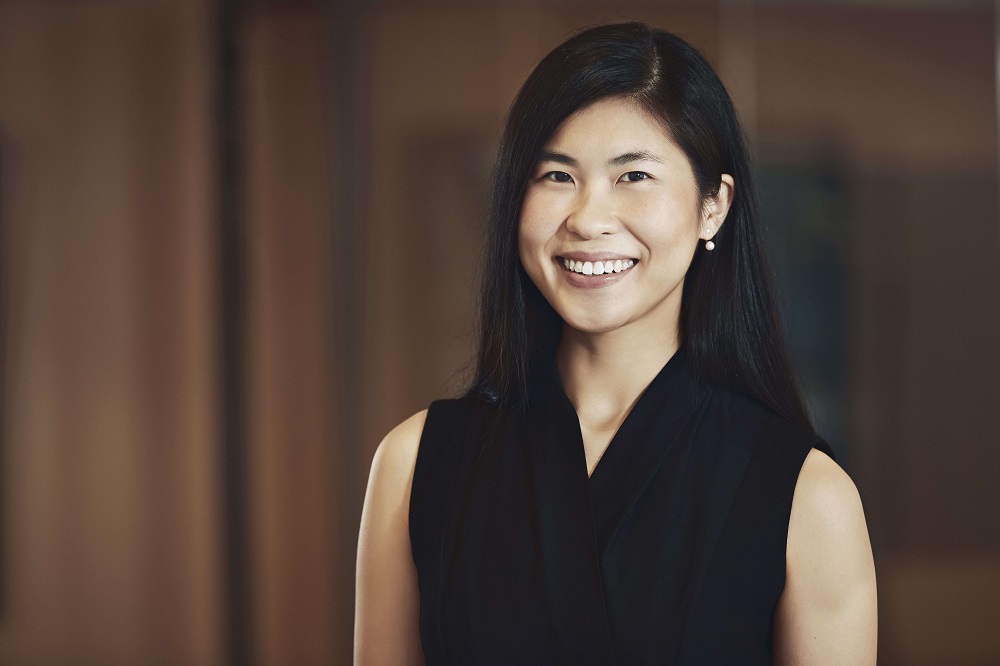 Diversity & Inclusion, Mental Health and Wellbeing
Allen & Overy
---
We all thrive when what makes us different is embraced. At A&O, we know we cannot advance as a firm by all being the same, which is why diversity and inclusion is one of our strategic priorities. It is central to the kind of firm we want to be.
We are committed to supporting a culture that drives diversity and inclusion. Every day, we are working hard to create an environment where everyone feels that they can bring their authentic selves to work. To be comfortable and confident to be who they are in the workplace. To feel like they belong. To be All In.
Our commitment extends beyond our walls, utilising our expertise on a wide range of global issues in collaboration with clients and other organisations. Join our Diversity & Inclusion committee in Hong Kong and be part of the change.
LGBTI+
2021 Community Business Hong Kong LGBT+ Inclusion Index – Our Hong Kong office completed the Community Business submission detailing our LGBT+ inclusion efforts over the last two years. This index is the only LGBT+ inclusion index in Asia and has been instrumental in increasing awareness and focus on LGBT+ inclusion in HK workplaces. We are proud to have been awarded a gold award in 2021.
A&Out
A&Out is our global network both for staff that identify as LGBT+ and staff that want to support and promote the equality of their LGBT+ colleagues (our allies).
Allen & Overy has been recognised as one of leading LGBT rights charity Stonewall's Top Global Employers for the third year running. Stonewall also awarded the firm the Global Ally Programme Award for its LGBT network A&Out.
Gender
We have partnered with TEDxTinHauWomen every year since its inception in 2017 to raise awareness, and help address the issues and challenges facing women, as well as broader society.
Mental Health and Wellbeing
Our Minds Matter programme encourages an open culture where we can discuss our mental health, provide support where it is needed and champion working practices which facilitate positive mental health for all. There are extensive resources available to all of our people including trainees.
In Hong Kong, A&O partners with ICAS to provide employees with free confidential mental health and wellbeing support through our new Employee Assistance Programme (EAP). All employees globally have free access to wellbeing apps (Headspace and Unmind). There are more than 40 Mental Health Advocates – partners and senior support professionals - across the business globally. We are signed up to the Mindful Business Charter, provide online mental health awareness training globally and host a programme of wellbeing talks and seminars.
Pro bono and community investment
Allen & Overy
---
Pro bono and community investment (PBCI) work continues to be at the heart of our business in the region and globally. Join our Pro Bono committee led by Catherine Husted, Head of Pro Bono and Community Investment based in Hong Kong to support causes that matter to you. 
People at Allen & Overy come from all kinds of backgrounds and we are determined to maintain an environment where everyone feels supported. We won Pro Bono Team of the Year for our unprecedented research, which identified over 100 occurrences across 21 areas of Hong Kong law and government policy of widespread and inconsistently applied instances of differential treatment according to relationship status. The report highlights that couples in same-sex relationships do not enjoy many of the same rights and benefits as people in opposite-sex relationships.
The Hong Kong Council of Social Service has recognised Allen & Overy as a Caring Company for the 19th year running. The Caring Company Scheme's mission is to build a cohesive society by promoting strategic partnerships among business and social service partners, and inspiring corporate social responsibility through caring for the community, employees and the environment.
Allen & Overy has been voted Corporate Citizenship Law Firm of the Year for four consecutive years by Asian Legal Business (ALB) Hong Kong Law Awards 2017-2020
Our Hong Kong office is actively engaged with The Zubin Foundation (TZF), a local NGO involved in improving the lives of Hong Kong's marginalised ethnic minorities by providing them with opportunities and reducing their suffering. We partnered with TZF to launch The Institute of Racial Equality in Hong Kong, and over the last 12 months we have hosted a number of webinars to raise awareness of the challenges low-income ethnic minorities face in Hong Kong, and how we and other businesses in Hong Kong can help.