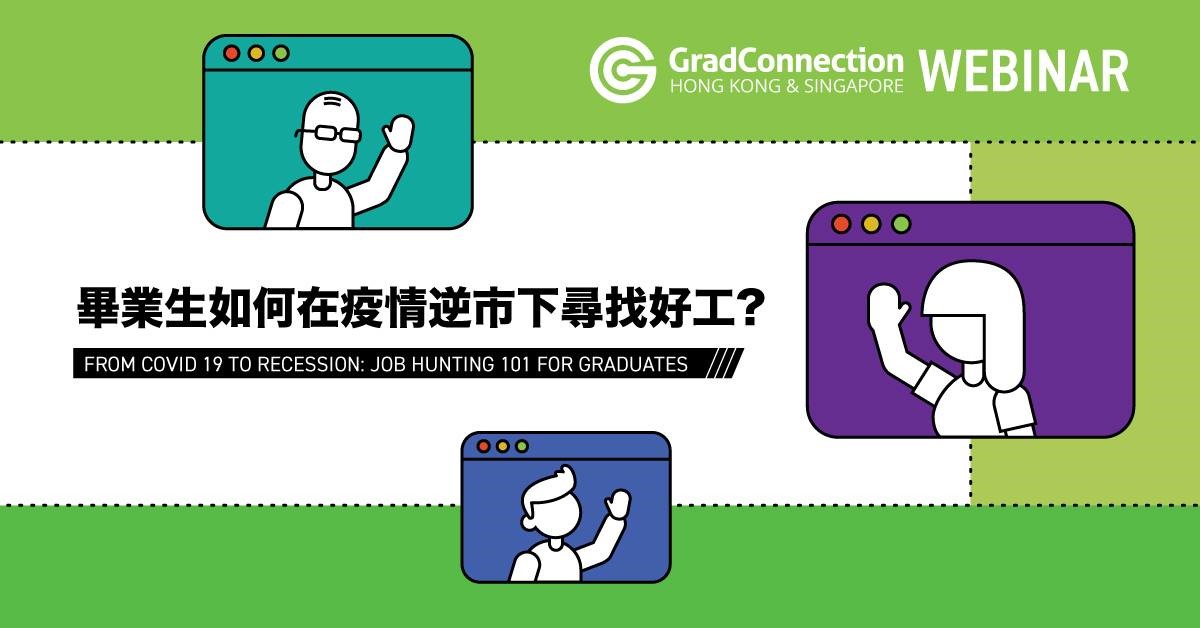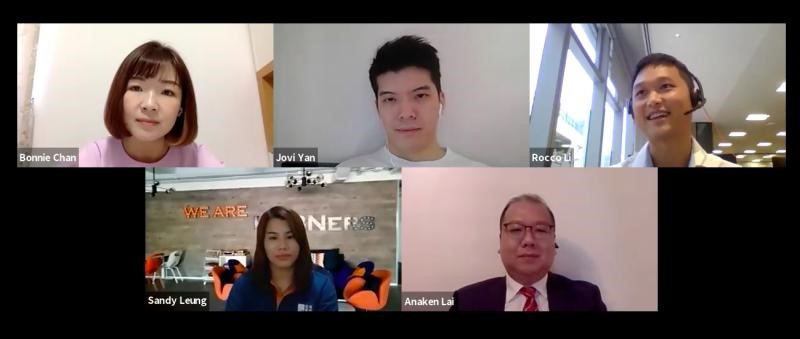 GradConnection hosted our first Cantonese webinar on the 22nd July with a panel of top graduate employers. During the webinar the panel shared updates on graduate jobs opportunities as valuable tips for students on job hunting. The webinar had an engaged live audience and has since been viewed over 1,000 times.
Watch the recording here.
On the panel:
Anaken Lai, Senior Manager, Resourcing & Onboarding, Hang Seng Bank
Jovi S F YAN, Early Careers Programme Lead, The Hong Kong Jockey Club
Rocco Li, Senior Manager, Graduate Recruitment, Human Resources, KPMG China
Sandy Leung, Co- Owner & Manager – Talent Management, Hong Kong Broadband Network
Summary of key insights:
1. Companies are still looking for young talent
The panel were quick to reassure students that despite Covid-19 companies in Hong Kong are still hiring graduates and university students. The panel advised students to just keep an open mind to different opportunities available in the job market, discussing roles such as management trainees and various junior roles.
2. Internships are a good short cut to a permeant role
The panel explained that graduates who have completed an internship may have a better chance to be hired in a trainee position or permanent role because they are more familiar with the company. Companies also find these candidates are generally more prepared for the workforce and can be onboarded faster.
3. Virtual is the new normal
The webinar also focused on the virtualisation of onboard processes and training, and how the panel's own companies are trying to ensure the best experience for their candidates. The panel shared tips with the students for successful virtual job interviews:
Use your PC instead of a mobile phone to ensure a more stable connection and clearer image
Log in 10mins prior to test the video and microphone
Remember to practice and rehearse!
4. Recommendations for job hunting and submitting grad applications
Students on the webinar were lucky enough to hear many valuable tips for their job hunting and applications from the panel of top graduate recruiters. Some of these recommendations are shared below:
Read the company's annual report or even conduct a competitor analysis to demonstrate passion for the industry and stand out to recruiters
Add recruiters on LinkedIn and write them a personalised thank-you note after your interview
Make sure you have a well-managed profile on LinkedIn
Demonstrate flexibility and adaptiveness in your interview, including showing an agile mindset and any new skills you have learnt recently. Make sure to speak up with your thoughts and ideas!
Keep up with market trends and news of your industry, following companies on LinkedIn and attending webinars are great ideas to find out more about the industry and to build a connection with the company
For more recommendations make sure to watch the full recording.
Thank you again to our enthusiastic and knowledgeable panelists! Students, don't forget to register on GradConnection for more webinars like this and to find graduate jobs and internship opportunities across Asia.